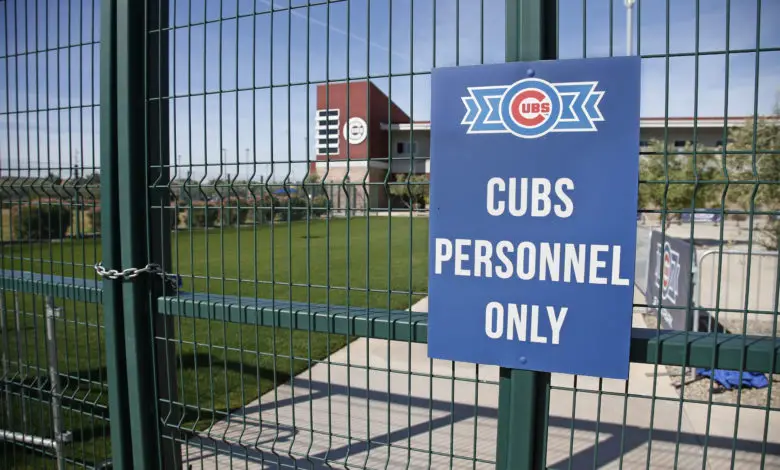 Source: Cubs Part Ways with Director of High Performance Adam Beard
According to a source with knowledge of the situation, the Cubs have parted ways with director of high performance Adam Beard. Hailed as a performance pioneer by Training Ground Guru, Beard was hired away from the Cleveland Browns in January of 2019 to oversee the "integration and management of a collaborative approach to all aspects of training, conditioning, mental skills, nutrition, sport science and beyond."
A lot has changed in three years, though, and the Cubs have overhauled both their front office and their development methods following continued disappointing results from both the farm and the big club. Whether Beard's efforts were not viewed favorably or his role had simply become redundant as a result of revamped hitting and pitching infrastructures, it appears clear the Cubs are moving in a different direction.
The clearest evidence of that may be the new offseason workout program that has been implemented in Mesa for top prospects. Such a camp isn't something that should have taken several years to put together, so it's reasonable to believe it was a product of shifts behind the scenes in the organization.
Given their noted adherence to the tenets of Driveline and Eric Cressey, who serves as the Yankees' director of player health and performance, the Cubs may have sought to to move in a more baseball-specific direction. Beard has a wealth of knowledge in the sports-performance field, but the Australian native's previous experience came in rugby and football.
While there are certainly similarities between the way athletes need to train for various sports, baseball players have very different strength and movement requirements from those in contact sports. And who knows, maybe there were personal issues at play or perhaps Beard was just ready for a different challenge.
This isn't the only change in the Cubs' development staff, either. As Patrick Mooney and Sahadev Sharma reported in their piece about the offseason program, minor-league field coordinator Ed Blankmeyer left the organization shortly after accepting the position. The team also announced a flurry of changes within scouting and baseball ops, many of which won't have much public-facing impact.
Cubs announce some baseball ops and scouting changes today. Most notable is Matt Dorey shifting from VP of player development to VP of player personnel and Jared Banner taking over as VP of player development after spending last season as VP of special projects.

— Sahadev Sharma (@sahadevsharma) January 25, 2022
Though this is the kind of move that fans would never know about unless they went looking for it, changes in the team's overall direction are aimed at improving the product on the field at all levels and could be seen in short order.