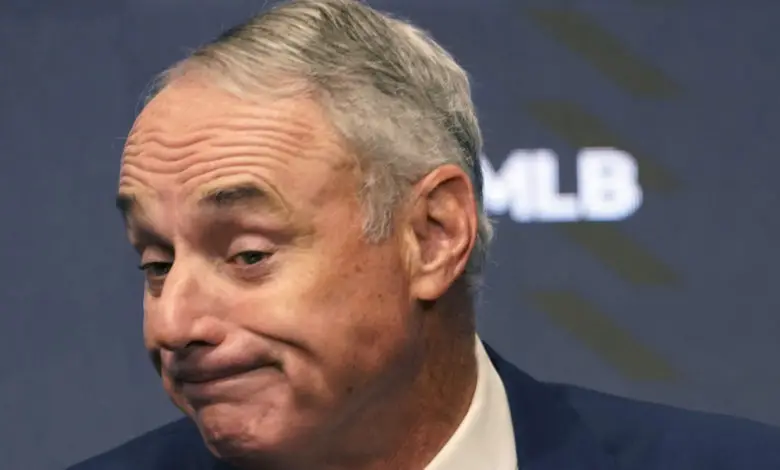 Manfred Announces Universal DH, Believes ST Will Start as Planned
Commissioner's Positive Note May Indicate Better League Proposal Incoming
Speaking to the media Thursday morning from Orlando, MLB Commissioner Rob Manfred surprised most in the baseball community when he said there are no plans to push back the start of spring training. Yet. The two sides are expected to meet again Saturday, at which time the league will present a new proposal that recent indications say will be more amenable to the players.
"The status of spring training is no change right now," Manfred announced. "Until we see how that session on Saturday goes, there is no change."
The commissioner also confirmed the long-held belief that both leagues will employ the designated hitter full-time moving forward, something that is considered a win for everyone. Well, except for traditionalists and fans of pitchers who rake. Players, particularly veteran hitters whose age and/or less-than-stellar glovework may have previously limited their opportunities can now be courted evenly by all 30 teams. Owners should get more offense.
There is also agreement on a draft lottery, which Manfred said will address concerns with teams not competing. Exactly how that will function was not laid out, but previous iterations have had the bottom few teams participating in a draw for the top pick rather than simply setting the order by record. Thing is, teams are still going to look for those top few spots, so I don't really see how this fixes much.
What's very interesting here is that Manfred didn't follow his previous tack of blasting the MLBPA and instead seems to be presenting a much more diplomatic stance. By expressing positivity about a quick resolution and acknowledging the obvious that missing games would be a "disastrous outcome," Manfred appears to be hinting that Saturday's proposal could finally lay the foundation for an agreement.
"I'm an optimist, and I believe we will have an agreement in time to play our regular-season schedule," Manfred said.
Of course, he could just be full of shit.
To this point, only the players have made meaningful adjustments to their proposal by dropping their push for age-based free agency and choosing not to pursue major changes to revenue sharing. They have likewise lowered their ask for a bonus pool to be split between top pre-arbitration performers, though the gap between that and the owners' proposal is still significant.
There's also the matter of increased minimum salaries, levels of competitive balance tax thresholds, and mechanisms to curb service-time manipulation. But in spite of the myriad disparities, there isn't really much that a few concessions from owners can't fix in a hurry.
I guess we'll find out this weekend, as this next proposal will be make-or-break for the start of spring training.