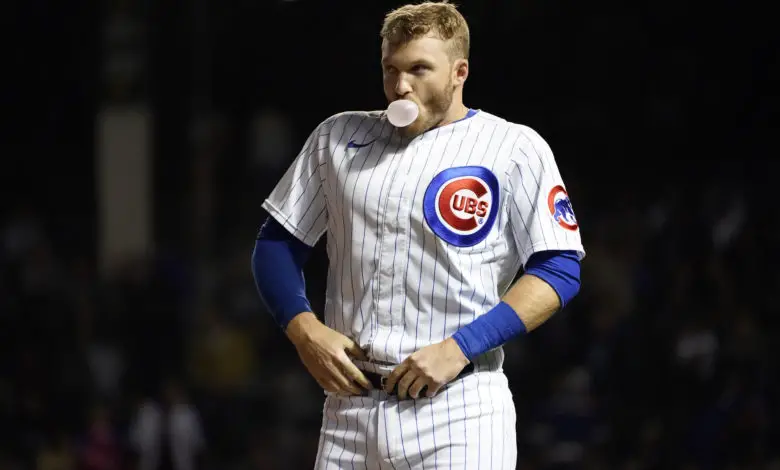 Ian Happ Had Elbow Cleanup in February, Opening Day Still Possible
Ian Happ underwent a "cleanup" procedure on his right (throwing) elbow in February and will be limited for much of spring training, but the team hopes he'll be ready by Opening Day. He'd better be, because that unit is pretty thin even with Happ at full strength. Clint Frazier was signed prior to the lockout in order to provide depth and his swing looks pretty, but post-concussion issues really limited him last year.
https://twitter.com/MLBastian/status/1503065516738416642?s=20&t=gpoU9gLZEml7NkLcPAK2uQ
Jed Hoyer did say Monday that the Cubs were still looking for another outfielder and, though he didn't specifically address targets, it's been known for a while now that they like Seiya Suzuki. The Japanese All-Star has been spotted with Yu Darvish and was in San Diego to work out for Padres execs this past weekend, with Kevin Acee of the San Diego Tribune reporting that signing Suzuki is "Plan A" for them.
That plan included adding Nelson Cruz, who signed with the Nationals, though Suzuki is clearly more of a long-term fit. The second half of the strategy Acee laid out would see the Pads unloading the contract of either Wil Myers or Eric Hosmer to clear payroll space, something we've talked about here on more than one occasion. That figures to be in the plans one way or the other for San Diego, so the Cubs might be able to benefit from Suzuki's signing even if it's not with them.
Of course, that also means they're easing back on the throttle for this season, something Hoyer may have tacitly indicated when he said "We're happy with our middle infield." He has to say that because it'd be entirely out of character to admit that Andrelton Simmons can't hit and may not be a great clubhouse guy, but it's still not what you want to hear.
Alas, we'll see how the next few days play out.