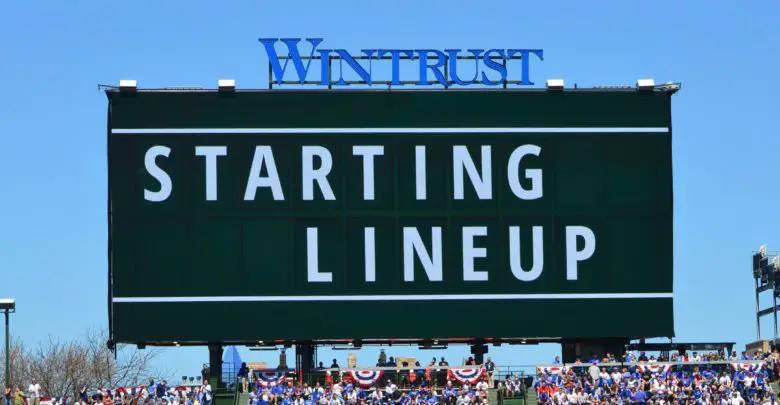 Chicago Cubs Lineup (3/17/22, Split Squad Home): Vargas Leads Off, Gomes Second, Hendricks Starting Cactus League Opener
Baseball is back, baby! For all the hand-wringing and pearl-clutching over the prolonged lockout, much of which was wholly justified, MLB got its you-know-what together and the spring season is live. It's also St. Patrick's Day and the first full day of the NCAA tournament, so it's a very bad day to be a beer. However, it's a great day to be a sports fan.
Kyle Hendricks is on the mound for the home half of the Cubs split-squad games with the White Sox, but don't expect him to go very deep as he shakes off the rust. It may actually be more interesting to see who follows him, particularly if there are some non-roster pitchers trying to earn a spot for Opening Day.
All that drinking may have you feeling Ildemaro, which is fitting because Vargas is leading off and playing second this afternoon. Yan Gomes is behind the plate, Brennen Davis is in center, Chesny Young is at first, and Pete Crow-Armstrong is in left. It's interesting that Davis and PCA seem to be flipped from what you'd expect, but center is where Davis will likely be playing once he lands in Chicago.
Chase Strumpf is at third, Donnie Dewees is in right, Dixon Machado is at short, and Trent Giambrone is the designated hitter.
https://twitter.com/MLBastian/status/1504474030853697544?s=20&t=I4C_4ayHcQ5E6QNdKX955Q
First pitch is set for 3:05pm CT and you can watch the game on Marquee Sports Network or MLB Network. You may also want to check out MLB.tv because spring games aren't subject to blackout.