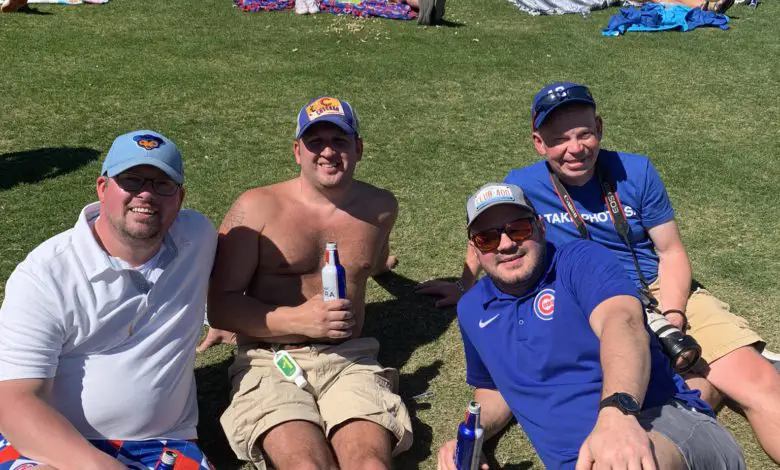 The Son Ranto Show: Spring Gaming
Partially Live from Mesa
Crawly is living his best life at Cubs Spring Training, so much so that he drunkenly cut off our show right in the middle! Never fear, we got right back online and talked about all the new Cubs. We also visited with Reds podcasters The New Nasty Boys.
This podcast was recorded on March 10, 2022. For early and ad-free Son Ranto. Subscribe to our Patreon campaign
Subscribe free at any of these fine podcasting establishments: Apple Podcasts, Stitcher, Spotify.
Watch us record live on Facebook, Youtube, Twitter, and the Son Ranto Show site.
If you'd prefer to watch The Son Ranto Show…you can!
Part 1
Part 2