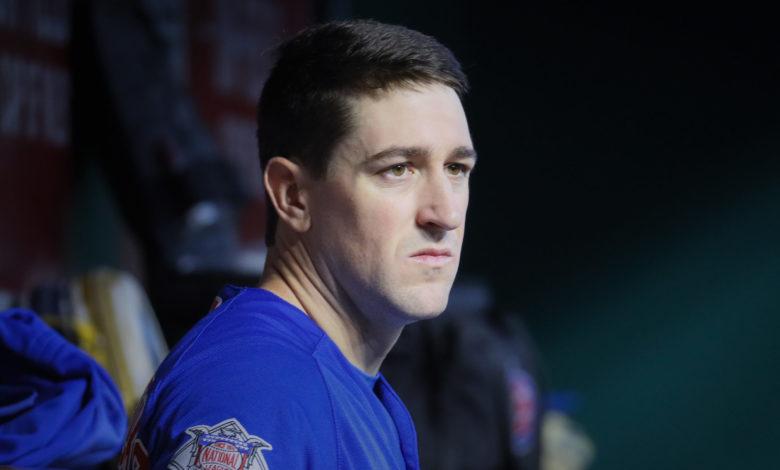 Kyle Hendricks Named Opening Day Starter, Notable Minor League Assignments Announced
Kyle Hendricks has been named the Cubs' Opening Day starter for the third straight season, an honor that is really more about seniority at this point. Marcus Stroman has looked better this spring, which isn't necessarily saying much because Hendricks has been very pedestrian, but it's not like the order of the rotation really matters right now.
Hendricks is coming off of a season in which posted his lowest strikeout rate (16.7%) since 2014 and highest walk rate (5.6%) since 2017 while also giving up more homers (31) than all but three other pitchers in MLB. At the same time, he's proven several times before that he can be nails when the situation calls for it and he's been one of the steadiest performers in the league since he debuted.
This was a pretty obvious choice based on his status with the team, but it's also an indictment of the job Jed Hoyer and the front office have done constructing the staff. They didn't get any of those hard-throwing pitchers they claimed were their top priority and they still aren't ready to bring up any homegrown starters from the minors.
Speaking of which, we are starting to get some affiliate assignments as spring training wraps up for most of the minor leaguers. Caleb Kilian will be at Triple-A Iowa and could very well make his case for joining the Cubs in Chicago at some point this season. The High-A South Bend rotation is going to be stacked, with Jordan Wicks and Kohl Franklin — who hit 100 mph in camp — likely joining Max Bain and DJ Herz to form a very potent quartet.
With minor-league season starting next week, some #Cubs prospect assignments:

AZ Complex League: SS Cristian Hernández
Low-A Myrtle Beach: OF Pete Crow-Armstrong, IF James Triantos
High-A South Bend: LHP Jordan Wicks, OF Owen Caissie, SS Ed Howard, RHP Kohl Franklin, LHP DJ Herz

— Meghan Montemurro (@M_Montemurro) April 2, 2022
Daniel Palencia, the fireballing righty the Cubs got from the A's as part of the return for Andrew Chafin, should also be in South Bend after finishing strong at Myrtle Beach. That would give the SB Cubs four starters with upper-90s fastballs to go with eye-popping breaking stuff and offspeed pitches. Get yourself to South Bend early in the season.
Among other notable assignments, 19-year-old Own Caissie — who came to the Cubs in the Yu Darvish deal — will also be at South Bend to open the season. He only logged 90 plate appearances at Myrtle Beach last year but has shown the team enough this spring to justify the bump. Ed Howard will also be at South Bend after coming on strong to finish out his Low-A season.
Pete Crow-Armstrong and James Triantos will lead a Myrtle Beach lineup that won't be quite as stacked due to the aforementioned assignments, though Cristian Hernandez could join them if he shines in the Arizona Complex League.
Barring some very unexpected developments in Chicago, this may very well be another season in which it's more excited to follow what's happening in the minors. Unlike eight or nine years ago, however, this isn't a system highlighted primarily by a string of position players who were high draft picks. The Cubs actually have a wealth of pitching and they have a lot of young hitters acquired via trade, the amateur draft, and international free agency.