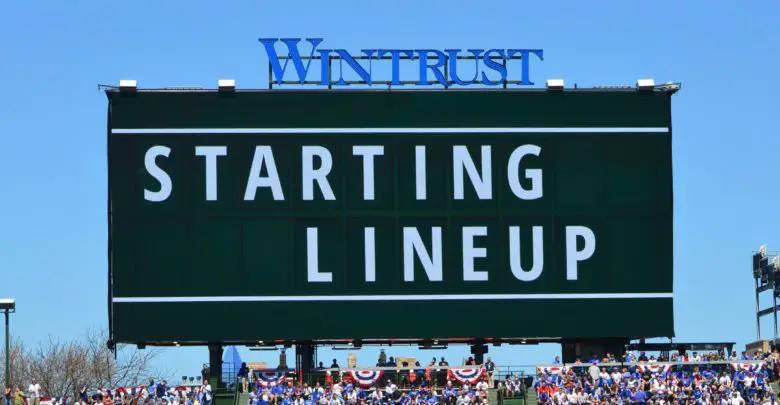 Chicago Cubs Lineup (4/4/22) – Ortega Leads Off, Madrigal 2B, Smyly Makes Final Spring Start
The Cubs have just two games left before departing Mesa for the cool, wet weather in Chicago to begin the season. Drew Smyly will be on the mound in this one as he gets one last tuneup as a member of the rotation. The lefty hasn't gone three innings in his two previous starts, but he may not stretch out much if Jesse Chavez's Sunday outing was any indication of things to come.
David Ross is going to have to mix and match with some spots on the staff, which could mean using Chavez and others as piggyback starters or planned long relievers. That's where the extra roster spots come in handy, especially with the hybrid profile of several pitchers the Cubs picked up following the lockout.
In addition to Smyly, the Cubs plan to throw Chris Martin, Ethan Roberts, David Robertson, Manuel Rodríguez, and Rowan Wick this afternoon. Rodríguez has already been optioned to Triple-A, but this could serve as a final bullpen audition for some of the others.
The lineup is made up mostly of regulars, with Rafael Ortega leading off at DH and Nick Madrigal coming back from a tired butt to play second. Willson Contreras is catching, Ian Happ is in left, Frank Schwindel is at first, and Seiya Suzuki is looking for his first non-homer hit as the right fielder. Jason Heyward is in center, Jonathan Villar is at third, and Nico Hoerner plays short.
It looks like the Cubs are really going to roll with Heyward as the everyday center fielder, which really doesn't make a whole lot of sense for a number of reasons.
First pitch against the White Sox from Sloan is at 3:05pm CT on 670 The Score and Marquee Sports Network.