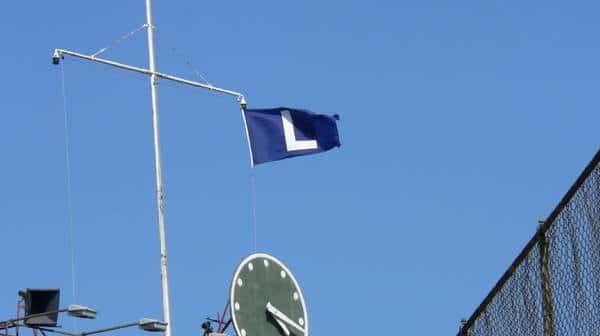 Chicago Cubs Score and Recap (4/16/22): Rockies 9, Cubs 6 – Leiter off Mark in Loss
The Cubs have always struggled at Coors Field and things were no different on Saturday night. The Rockies jumped all over journeyman starter Mark Leiter Jr. for seven early runs and held off a late comeback bid for the victory.
Chicago actually took the lead in the 3rd inning on an RBI single from Jonathan Villar. Colorado answered back quickly in the bottom of the frame with a four-run outburst featuring a Connor Joe triple and a two-run bomb from C.J. Cron that soared 466 feet.
Leiter went back out for the bottom of the 4th and didn't fare much better than the 3rd as the Rockies plated three more runs on a series of singles. Jesse Chavez gave up the last hit in that sequence and then allowed a run of his own in the 5th to push the home advantage to 8-1.
Being that this game was at the moonscape that is Coors, the Cubs were able to get a rally going in the 7th inning. The suddenly red-hot Patrick Wisdom ripped a two-run double and Villar singled home two more to cut the deficit to 8-5.
Cron wasted no time answering back, blasting his second homer of the night off of Ethan Roberts in the bottom of the 7th. Jason Heyward whacked a run-scoring triple in the 8th to make it a 9-6 score.
Unfortunately, that was as close as the Cubs got and Rockies closer Daniel Bard saved the win. (Box score)
Why the Cubs Lost
Temporary starter Mark Leiter pitched like a temporary starter and got shelled. They were able to at least get within shouting distance but could never catch up.
Key Moment
There is a case to be made that the Cubs should've pulled Leiter after the 3rd inning. Manager David Ross was likely trying to protect an overused bullpen, but it wasn't all that worthwhile in this one.
Stats That Matter
Wisdom suddenly can't make an out; he had three hits and two doubles on Saturday.
Villar has been even hotter, adding four hits and three runs knocked in.
Seiya Suzuki reached base three more times (2B, 1B, BB) on Saturday as he continues his great start.
Bottom Line
You never like to say that a team punted on a game, but injury and depth issues put the Cubs in a difficult position to win Saturday. The important thing to do now is to win on Sunday and earn a series split. Wisdom going off for the next month would really help too.
On Deck
The Cubs try for the split Sunday at 2:10pm CT as Drew Smyly takes the hill against Austin Gomber in a game airing on Marquee and 670 The Score.