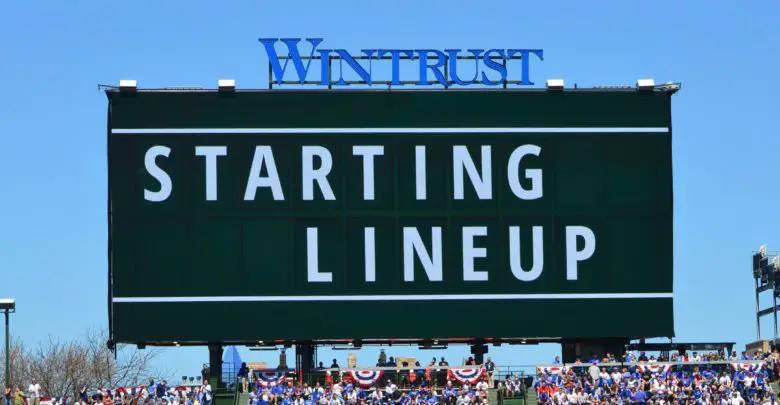 Chicago Cubs Lineup (4/27/22): Ortega Leads Off as DH, Happ in LF, Leiter Starting
The Cubs are 2-6 over their last eight games, in which time they have scored a total of 41 runs. That comes out to 5.124 runs per game, not a bad average until you consider that more than half of those runs came in one game. Their only run Tuesday came via an Ian Happ solo shot, though there's at least reason to be optimistic about the switch-hitting outfielder doing much better against lefties this season.
Not that it matters much tonight with righty Charlie Morton on the mound for the Braves. The 38-year-old was excellent last season and has been in every full season since 2016, but it appears as though Father Time may be gaining ground on him. In addition to posting his lowest strikeout rate in seven years, his walk rate has bounced up and his home run rate is higher than it's ever been.
None of that is a function of what you'd expect to see as the first sign of age, which is a dip in velocity. Morton still boasts a 95 mph fastball that is in keeping with his career average and he hasn't really altered his pitch mix much at all. Outside of throwing a few more curveballs and four-seamers in exchange for sinkers, everything is more or less the same.
The problem appears to be location, whether it's throwing too many early strikes and getting tagged or nibbling late and getting into deep counts that have hitters sitting fastball. You have to wonder whether the same issues with the quality and consistency of the baseballs Chris Bassitt spoke about Tuesday might be affecting Morton at this point. I suppose we could apply that to some Cubs pitchers as well.
Mets pitcher Chris Bassitt shares his thoughts about why so many players are getting hit in the head

"MLB has a very big problem with the baseballs. They're bad. Everyone knows it. They don't care."
pic.twitter.com/Nfm8Nu1WF5

— Jomboy Media (@JomboyMedia) April 27, 2022
Morton's struggles are almost exclusively due to left-handed batters, who have been destroying his pitches to the tune of .821 slugging and a .530 wOBA through three starts. That's obviously unsustainable and has come from his two road starts, so we may see things begin to normalize tonight. Even so, he's got pretty clear platoon splits and could give the Cubs some openings if he pitches like he has so far in 2022.
Mark Leiter Jr. could certainly use a little run support as he makes his third start as an unexpected fill-in. His most recent effort was much more palatable than the first, though he hasn't gone past the 4th inning and can't really be expected to do so in this one.
That might be more about what the Cubs are able to do on offense, since jumping out to an early lead could keep David Ross from hanging out on the top step. Rafael Ortega will do his part to make his starter's effort stand up as he leads off at DH. Seiya Suzuki is in right, Happ is in left, Willson Contreras is behind the plate, and Frank Schwindel is at first.
Patrick Wisdom is at third, Jason Heyward is in center, Nick Madrigal is at second, and Nico Hoerner finishing things out as the shortstop. It's really something that the Cubs can manage just three lefty batters  — where is Alfonso Rivas? — when facing someone who is allowing the kind of damage Morton has so far, but c'est la vie.
First pitch from Truist Park is once again at 6:20pm CT on Marquee Sports Network and 670 The Score.
Here is tonight's #Cubs starting lineup in Atlanta. pic.twitter.com/kcmZGj3CSj

— Chicago Cubs (@Cubs) April 27, 2022