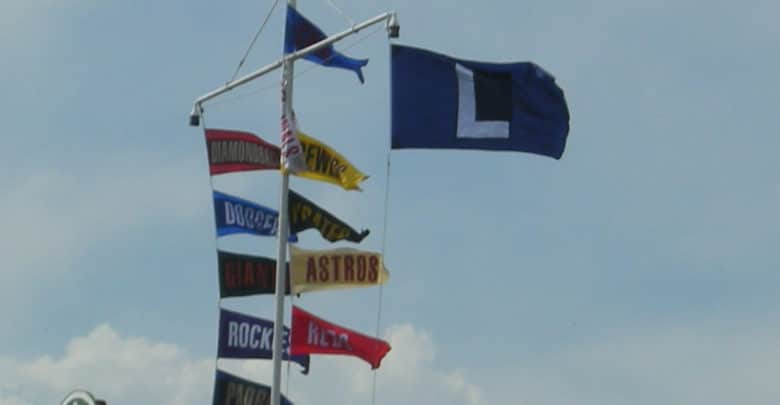 Chicago Cubs Score and Recap (5/26/22): Cubs 5, Reds 20 – Holy Crap, That Was Ugly
Things started out really well for the Cubs Thursday as they got out to a 3-0 lead that felt pretty safe given their opponent. The Reds, however, went on to outscore their division rivals 20-2 the rest of the way as they barreled up seemingly everything to bat .526 against six different "pitchers."
The game turned into batting practice in the 3rd inning with the Reds putting up an eight-spot on six hits and a variety of walks and other plays. With two runs already on the board from a Kyle Farmer homer the previous inning, the game was effectively over.
Unwilling to trust even a seven-run lead to their pitching staff, Cincy tacked on 10 more runs just to be safe. Five of those were given up by Andrelton Simmons in the 8th. If the Castellinis are looking for new revenue streams, the Reds may be able to pick up a Wayfair.com sponsorship based on how much trafficking they did on the bases against the conspiracy-minded shortstop. Six of the first seven batters reached against Simmons before a sac fly and pop-out mercifully ended the frame.
What began as a get-right series ended in a disappointing split that sees the Cubs fleeing Cincy with their tail between their legs. Even though this was a game in which the Reds could seemingly do no wrong, the Cubs made zero progress over the course of what should have been the softest part of their schedule. (Box score)
Why the Cubs Lost
Giving up 20 hits is a good start. The Reds went up there to mash and they did just that, hitting everything with authority. Even their outs were tagged.
Key Moment
After a walk, a single, a double tied the game in the bottom of the 3rd, Justin Steele walked Joey Votto and gave up a two-run single to Tyler Stephenson. The Reds were rolling at that point and the Cubs might as well have set up L-screens.
Stats That Matter
Steele had his worst start of the season: 2 IP, 7 H, 7 R, 2 BB, 2 K
Every Cubs pitcher allowed at least one run and five of them allowed at least two runs
Chris Morel went 2-for-5 and was the only Cub with multiple hits
The Cubs managed to hit three homers, including back-to-back jacks by Willson Contreras and Ian Happ
That's the fourth time the Cubs have hit B2B homers this year
Nico Hoerner also homered in return to the starting lineup
Bottom Line
[fart noise]
On Deck
The Cubs have a rare Friday off before facing the White Sox on the South Side for a short weekend set. Keegan Thompson will get the ball against longtime Cubs nemesis Johnny Cueto for the 6:15pm CT start that can be seen on FOX or heard on 670 The Score and ESPN 1000.