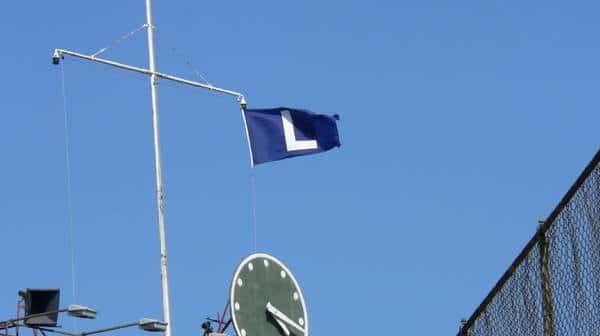 Chicago Cubs Score and Recap (6/23/22): Pirates 8, Cubs 7 F/10 – Sloppy Cubs Drop Series
The Cubs came into Thursday's game attempting to salvage a split in the four-game series with the Pirates. They actually made a game of it after falling behind early but eventually lost in extras.
Bryan Reynolds put Pittsburgh in front on a solo home run off of Justin Steele in the bottom of the 1st. The Cubs rallied back against former teammate José Quintana for two runs in the top of the 3rd inning. Willson Contreras had a sacrifice fly and Ian Happ singled home the go-ahead tally.
The lead was short-lived as Ke'Bryan Hayes blasted a two-run homer to put the Pirates back ahead in the bottom of the frame. Consecutive errors by Patrick Wisdom and Jonathan Villar led to another run in the 4th.
Steele, abandoned by the defense behind him, tired in the 6th and allowed two more including a RBI double from Oneil Cruz. Opposing leads have been insurmountable for the Cubs this season but that wasn't the case Thursday.
Chicago used a small ball attack on Wil Crowe and Yerry De Los Santos to take the lead with five in the top of the 8th. Nico Hoerner singled home a pair to cut it to 6-5 and then pinch-hitter Alfonso Rivas gave the Cubs a 7-6 edge with his own knock. Unfortunately, the Pirates answered right back again when Michael Chavis hit a home run off of David Robertson to tie the game at seven.
The game went to extra innings and Chicago failed to score their ghost runner. Pittsburgh had no such issues in their half of the 10th as Chavis blooped a walk-off hit over first. (Box score)
Why the Cubs Lost
They committed four errors that cost them at least two runs and eventually the game on Thursday. Just another aspect of the game the Cubs are lacking in.
Eye on the Future 
Since this season is going so well I thought I would highlight players that actually may contribute when the Cubs are good again. Best pals Nelson Velazquez and Christopher Morel each got on base twice Thursday, hopefully something that becomes a regular occurrence.
Stats That Matter
Justin Steele deserved much better: 5.2 IP, 6 R, 5 ER, 7 H, 8 K, and 0 BB.
Hoerner had three more hits and continues to square up the baseball.
Bottom Line
Chicago's goal for the rest of the 2022 season should be to determine if their young starting pitchers are viable. Using terrible fielders like Jonathan Villar is going to make that much more difficult. They just can't keep doing it.
On Deck
The Cubs go to St. Louis for three games against the Cardinals starting Friday at 7:15pm CT. Kyle Hendricks and Andre Pallante are the pitchers in a broadcast exclusively on Apple TV+.