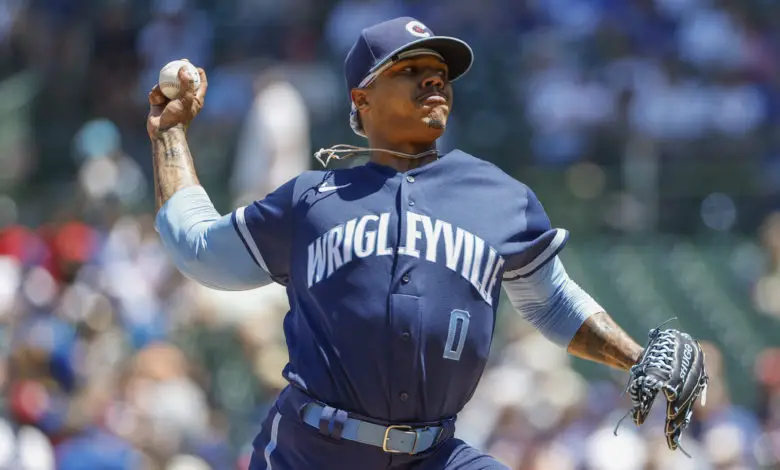 Marcus Stroman to Start Saturday Against Dodgers
Marcus Stroman has not pitched since June 3 due to a shoulder issue, but he will be activated Saturday to take the mound against the Dodgers in LA. The righty made a rehab start with Triple-A Iowa last Sunday, going 2.2 innings and giving up five earned runs on seven hits and a walk. Those results are indicative of a pitcher just going out there and getting a feel for live competition again rather than actually trying to get after it.
That said, Stroman hasn't exactly looked like an ace for the Cubs this season. He's made just nine starts between the shoulder and a stint on the COVID IL, so he's managed only 47.1 innings of work. His 5.32 ERA has been inflated by eight homers, but his defense hasn't exactly helped him much. We knew that was a possibility for a team that didn't exactly prioritize elite gloves to support a rotation that is very contact heavy.
Whether it's about building a market ahead of the deadline or giving the Cubs someone around whom they can actually build in the near term, getting Stroman back should offer a boost. Now they just need to see about the other three starters who are currently on the shelf.