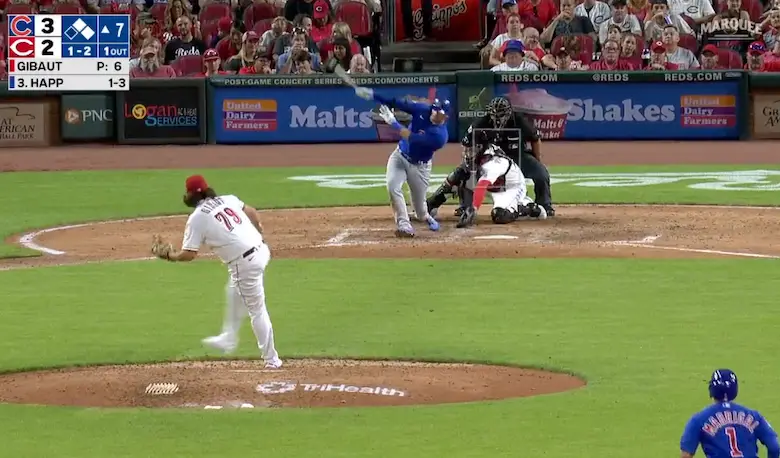 Watch: Ian Happ Hits Three-Run Home Run in Cincinnati
The Cubs were already leading the game tonight but by only one run. That quickly changed when Ian Happ homered with two runners on base in the top of the 7th inning.
For Happ it was his 10th home run of the season and it gave the Cubs a 7-3 lead.
What's that saying about never leaving Cincinnati without a dinger? @ihapp_1 pic.twitter.com/5HcTXgW7za

— Chicago Cubs (@Cubs) August 14, 2022