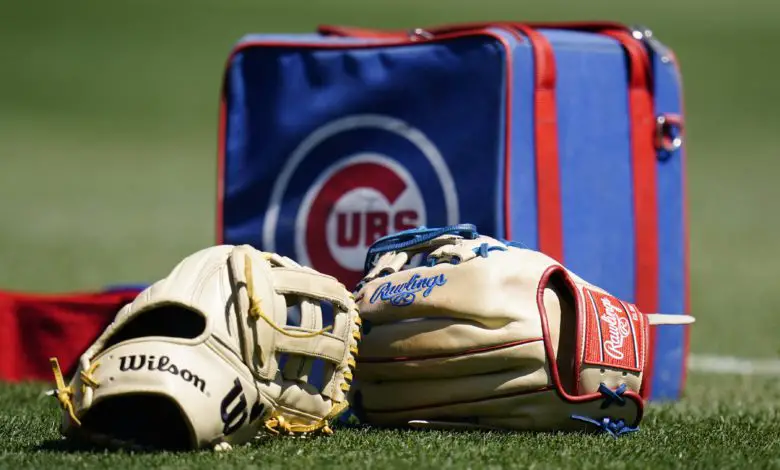 LHP Brendon Little, RHP Jeremiah Estrada Joining Cubs for Toronto Series
The Cubs announced Sunday that neither Justin Steele nor Adrian Sampson would be available for the upcoming series in Toronto, which opens up opportunities for a pair of prospects. It also allows the Cubs more roster leeway because players who come up to replace those on the restricted list due to COVID regulations do not have to come from the 40-man roster. As such, lefty Brendon Little and righty Jeremiah Estrada will be heading north of the border with the big club.
LHP Brendon Little and RHP Jeremiah Estrada are in the Cubs clubhouse as the team prepares to head to Toronto.

Ross indicated postgame the Cubs will get a replacement player for Sampson because he didn't pitch deep enough into today's game.

— Meghan Montemurro (@M_Montemurro) August 28, 2022
This could well be the result of a little creativity, as that second spot would not have opened up had Sampson gone at least four innings on Sunday against the Brewers. So unless Estrada made the trek to Milwaukee in the time it took to play five innings, lifting the starter early was part of the plan. Some have speculated that Patrick Wisdom's placement on the IL was a way for the club to help him avoid scorn for his own vax status, though playing without him for at least 10 days doesn't offer much in the way of a strategic advantage.
Little, the Cubs' first-round pick in 2017, has a 4.15 ERA over 29 appearances and has struck out 41 with 20 walks in 30 innings for Triple-A Iowa. The 26-year-old southpaw had a very rough June in which he allowed 16 earned runs on 18 hits and eight walks in just 12.1 innings, but he's been incredible since. Little has surrendered just two earned runs on 14 hits and has 16 strikeouts with only four walks over his last 17 innings.
Estrada is one of a handful of Cubs prospects who've risen from South Bend to Iowa, and he has dominated at each stop. He has given up only seven earned runs with 78 strikeouts and 20 walks over 38.1 combined innings, showcasing a fastball that can kiss triple digits and a nasty upper-80s slider that makes hitters look silly. He's ready for the bigs.
I'd love to see Danis Correa get a shot at some point this season as well, though he'll almost certainly be up next year even if he doesn't get a cup of coffee. He's got a similar profile to Estrada, which would give the Cubs a pair of homegrown relievers unlike any they've had recently. And that's just the start, because there are several others in the system who can miss bats with the best of 'em.