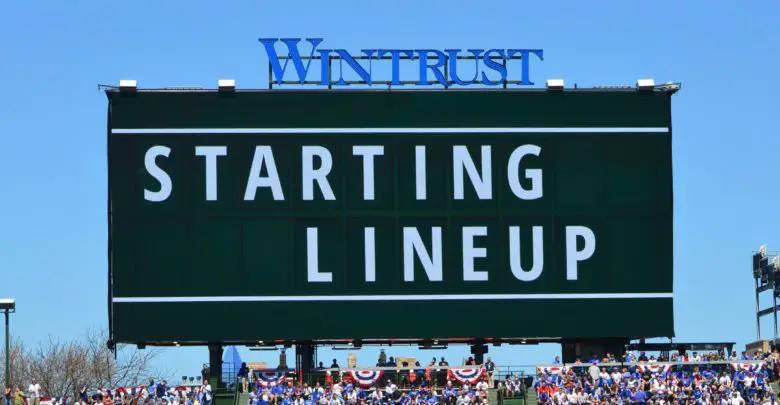 Chicago Cubs Lineup (9/25/22) – Nico Hoerner Returns, Sampson Starting Series Finale
The best thing I can say about this game is that the Cubs will have only nine more on the season once it's over. They're 20 games under .500 and playing out the string with a lineup is about as spring training-ish as you can get. To top it off, the Cubs are playing in Pittsburgh against a team that's 30 games under and has a similar exhibition feel.
Zach McKinstry has been improving very slowly and steadily at the plate and he'll be batting leadoff for the 15th time in 17 starts. That's not an ideal spot for a guy who's batting .206 with a .262 OBP, but at least his defense up the middle has been noteworthy. Esteban "Pony" Quiroz is the only player on the team who has to look up to Nick Madrigal and he's been doing a solid Madrigal impersonation by collecting slap hits with no power to speak of.
Patrick Wisdom has been playing all over the field and his power is showing up again with two homers in the last four games after popping just two in his previous 22 contests. I like the idea of the Cubs keeping him around as a versatile bench bat next season. Ian Happ cleans up in left and the big news is that Nico Hoerner is back in the lineup at DH after missing time with a triceps issue.
I have some concerns about Hoerner playing at all, particularly when he's not playing the field in order to reduce the stress on his arm. Even though the medical staff feels confident enough to let him play, there's really nothing to gain here. Besides, I can't help shaking the nagging worry that he had an MRI last week after taking BP and doing fielding drills.
Hoerner at DH means Franmil Reyes will get his first action in the field since joining the Cubs on August 9, unless you count his brief stint on the mound. Reyes will be in right as he looks for his first homer in 19 games after blasting four in his first 22 games with Chicago. P.J. Higgins is catching, Alfonso Rivas is at first, and Michael Hermosillo is in center.
Adrian Sampson is on the mound seeking his fourth straight quality start and third overall win of the season. The righty has allowed only two runs over 18 innings in his last three outings, though he's had to navigate a lot of traffic on the bases. After scattering five hits against the Reds, he shut the Mets out despite two hits and four walks. Then he limited Miami to a single tally on eight hits and a walk.
The Pirates don't have much in the way of offense, but they've got enough to knock Sampson off his tightrope if he tries to walk it again.
Going for Pittsburgh is rookie righty Luis Ortiz, who is making just his third MLB start after earning a promotion earlier this month. He has allowed just one earned run over 10.2 innings thus far, limiting the Reds and Yankees to four total hits. There were five walks mixed in there, though, so Ortiz hasn't been perfect by any stretch.
The 23-year-old has got some serious heat, averaging 99 mph with the four-seam and 98.6 with the sinker. His slider clocks in around 98 and he throws it a lot, just over 36%, though he hasn't gotten a ton of whiffs with it yet. Ortiz also has a firm change that comes in at almost 92 mph on the rare occasions he goes to it. The Cubs are going to see fastball/slider in equal parts with the sinker accounting for roughly a quarter of the mix.
This is one of those games that I could see getting lopsided one way or the other pretty quickly. Given where these teams are at in the season, there's a sense that getting down early lets the emotional air out of the balloon. First pitch is at 12:35pm CT on Marquee and 670 The Score.
Here is today's #Cubs starting lineup. pic.twitter.com/NSNGfLOvKy

— Chicago Cubs (@Cubs) September 25, 2022