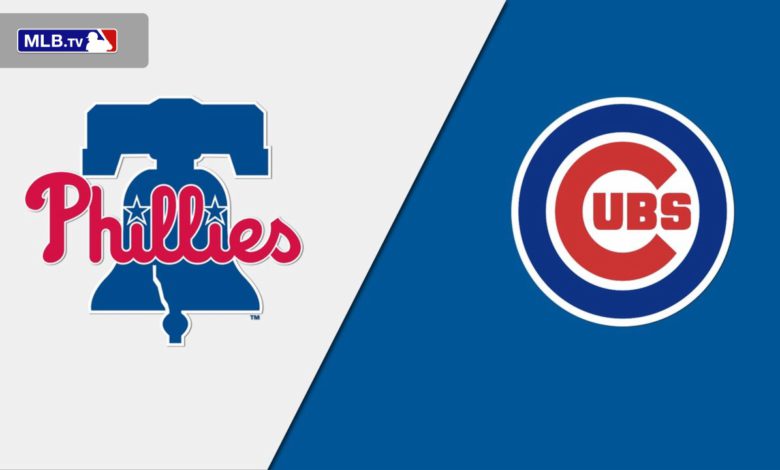 Chicago Cubs vs Philadelphia Phillies – Series Preview (September 27-29): Overview, Game and Broadcast Info, Starting Pitchers, W2W4
The Cubs (67-86) were able to win three of four from a Pittsburgh Pirates team tanking hard to get the top pick in the draft. Continued quality outings from the starting rotation are a key factor in Chicago's improved play of late, but the final homestand of the season presents a challenge in the playoff-contending Philadelphia Phillies.
The Phils (83-69) maintain a 1.5-game lead over the Milwaukee Brewers for the final Wild Card spot in the National League. Kyle Schwarber is doing everything he can to will his team to the postseason with an NL-leading 42 home runs. J.T. Realmuto, Rhys Hoskins, and a healthy Bryce Harper all add thunder to the offense as well.
Aaron Nola and Zack Wheeler are both having very good years in the Phillies' starting rotation. The bullpen, on the other hand, has been a huge problem with a very high 4.20 ERA that ranks 22nd best in baseball. The equally shaky Chicago 'pen might make for some exciting finishes in this series.
The Cubs have a final chance to play spoiler in 2022, but the downside is that doing so would help the hated Brewers get to the postseason. In the end, it's at least mildly interesting that the Cubs can have an impact on the playoff race even if it's in a more indirect manner.
Game Time and Broadcast Info
Tuesday, September 27 at 6:40pm CT on Marquee Sports Network.
Wednesday, September 28 at 6:40pm CT on Marquee Sports Network.
Thursday, September 29 at 1:20pm CT on MLB Network (out-of-market only) and Marquee Sports Network.
Starting Pitchers
What to Watch For
Nico Hoerner returned from his triceps injury and was the designated hitter on Sunday in Pittsburgh.
Patrick Wisdom has three home runs in his last four games after returning from a finger injury.
Wesneski has been outstanding in his two starts for the Cubs allowing just three runs in 13.1 innings pitched.