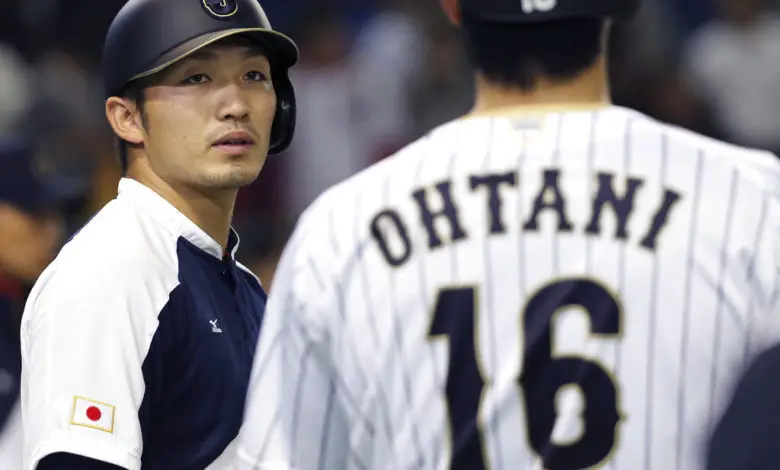 The Rundown: Cubs Prospect News, Suzuki to Play for Japan in WBC, Braves and Padres Win
There isn't much Cubs news with the playoffs in full swing, and that's by design. The league wants the focus to be centered on the main stage and, unfortunately, Chicago's North Side baseballers are far removed from top billing. Minor league news is an exception and Eric Logenhagen of FanGraphs dropped his final prospects list for 2022. Six Cubs made the top 100, which is quite impressive.
34. Pete Crow-Armstrong
38. Brennen Davis
54. Kevin Alcántara
57. Cristian Hernández
91. James Triantos
100. Owen Caissie
There are a couple of things to unpack here. First and foremost, Davis and Crow-Armstrong are ranked a bit low to me. Davis missed a considerable amount of time this year, but prospect lists should be about talent and projection, not statistics or injuries. Unfortunately, amateur scouting is a what-have-you-done-for-me-lately business.
I also thought PCA should have been ranked a little higher. Outfield prospects Corbin Carroll (ARZ), Jackson Chourio (MIL), James Wood (WAS), Drew Jones (ARZ), and Curtis Mead (TAM) are all ranked ahead of Crow-Armstrong. You can make a strong case for Carroll and Chourio but that's it. Jones has yet to play a professional game.
You'll also notice that none of Chicago's minor-league pitchers made the list. Most scouting sites believe there's no such thing as a pitching prospect, but Hayden Wesneski, Ben Brown, and Jordan Wicks are worthy of inclusion. Caleb Kilian is still Logenhagen's top choice among the organization's pitchers, but there are about 40 pitchers ranked higher.
Infield prospects Triantos and Hernández also made the list. Some questionable choices are ranked higher, however. I'm a bit of a homer and I fully admit that, but I think the Cubs should place at least nine prospects in most projections when the winter lists come out. It's fair to assume Crow-Armstrong will break into the top 20 on other sites. Davis should get a little more respect, too.
Cubs News & Notes
Odds & Sods
Nestor Cortes looks like your average Joe, but you don't have his talent, so says Aaron Boone.
Aaron Boone on why fans have embraced Nestor Cortes: "He looks like you and I… You feel like you can probably do what he does. You can't." pic.twitter.com/HHIk3tbSvO

— YES Network (@YESNetwork) October 12, 2022
Postseason News & Notes
Kyle Wright outdueled Zack Wheeler as the Braves evened their series at a game apiece with a 3-0 win over the Phillies.
Yu Darvish led the Padres to a 5-3 win over the Dodgers. Their series is also tied 1-1.
Those champagne-soaked playoff celebrations are a bit excessive, but they're also excellent.
Jacob deGrom is the Yankees' backup plan in case Aaron Judge leaves via free agency.
Noah Syndergaard, Michael Conforto, and Zach Britton could be among this year's best free agency bargains.
Marlins infielder Jazz Chisholm Jr. is a natural studio analyst.
The "House of Dragons" promo before the Yankees-Guardians game is one of the oddest in-game promos that you'll ever see.
Bob Costas returned to the broadcast booth after 22 years for that New York-Cleveland tilt and received a very cold reception from baseball fans.
Extra Innings
I love the way Mervis thinks and the way he embraces the underdog role.
I'm humbled and honored to receive this award! So many guys throughout the organization had incredible seasons this year. This is just the beginning, the Cubs are coming 🐻 https://t.co/1gto2zbNek

— Matt Mervis (@mmervis12) October 12, 2022
Thursday Morning Six-Pack
They Said It
"The day that you could sign the undrafted free agents in 2020, [Mervos] was the No. 1 guy on our list. We put a huge full-court press on him four seconds into the process. We were able to land him, and I'm thrilled that we were." – Hoyer
"The prospects are nice, But they're also prospects, right? Hopefully, all of them come up and are able to contribute and help us win a championship. But some of those guys will get traded. Some of those guys don't ever make it. That's the reality of our sport. So they've still got a long way to go, a lot of work to put in. And they know that." – David Ross
Thursday Walk-Up Song
Apropos.