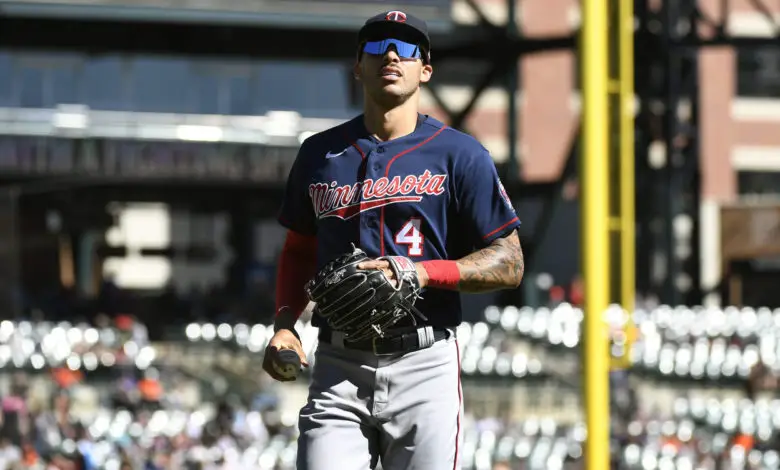 Another Cubs Beat Writer Predicts Carlos Correa Deal, This One More Grounded
It just wouldn't be a full day for a Cubs blog if there wasn't at least one post about the viability of Carlos Correa ending up in blue pinstripes. That seemed like a non-starter only a week or so ago and I still think Xander Bogaerts is a better fit for what the front office wants to do contractually, but there's been a lot of traction linking the former Astro and Twin to the North Side.
In addition to several national reporters noting the fit, Gordon Wittenmyer predicted the Cubs would pony up nine years and $290 million for the shortstop. Combined with the money Correa got from the Twins, Wittenmyer's figure would push him just past what the Rangers gave Corey Seager. Sahadev Sharma doesn't agree with the terms, but he shared a similar prediction on Marquee's "The Reporters."
"I'm gonna say that none of the big-time shortstops gets eight years or more, and the Cubs come away with Carlos Correa," Sharma said. "And I'll explain why. Go look at the last few years, who signs these mega-deals. We've talked about it, it's the 26-year-olds. None of them are 26. Last year, it was a desperate Rangers team that was trying to jumpstart a, not even a rebuild, I don't know what you call that. It was 10 years, $325 million for Corey Seager.
"There's no team that really looks like it's going to be super desperate this offseason. We'll see, maybe the market changes. Maybe some team comes out of the woodwork."
This is essentially the middle ground between Wittenmyer and yet another local reporter who has maintained a pessimistic tone from the jump. Even after walking back his initial reporting, Jesse Rogers is telling everyone who asks that the Cubs aren't willing to play at the top of the market.
"I'm not as convinced they're going to go all in as a lot of people might be," Rogers told Chris "Mad Dog" Russo. "I'm in Chicago here and there's so much conversation about getting a shortstop, moving Nico Hoerner over to second…I'm not convinced they're ready for an 8-10 year deal."
There's a not-so-subtle difference in what Sharma and Rogers are expressing because one believes the Cubs can land Correa even without stretching too far past their comfort level. I'm honestly not sure how much of that is earnest and how much is Rogers more or less sticking with is take because it goes against what many others are saying.
He may have tacitly admitted as much in some back-and-forth with Twitter users in which he was called out for saying last year that the Cubs wouldn't sign Marcus Stroman. His safety net was that the Cubs didn't do a nine-figure deal like Stroman was expected to get, which dovetails with the notion that one of these shortstops will have to land in the Cubs' lap.
Maybe he's just hedging his bets because he can still claim he was correct if the Cubs end up getting Correa or another star on a deal of five or six years.
The main point here is that we've got yet another very plugged-in local writer who believes there's legitimate mutual interest between Correa and the Cubs. Neither Sharma nor Wittenmyer would be putting that out there just to titillate or buy clicks, so this is pretty strong evidence to me that Jed Hoyer really wants to make something happen. Whether he's willing to do what it takes is another matter entirely.