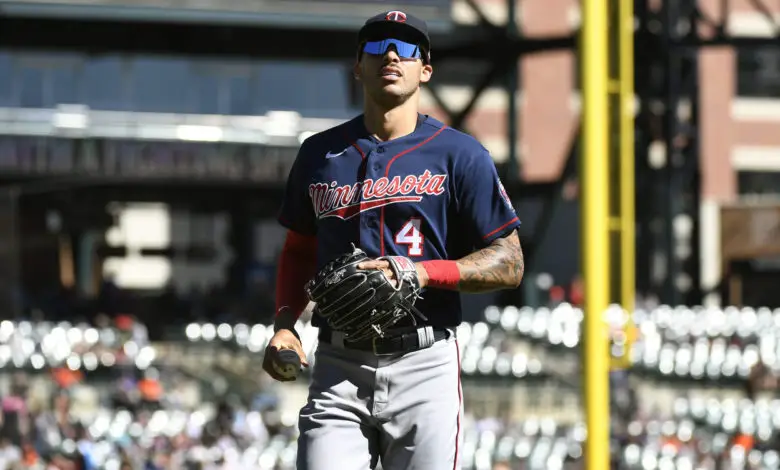 The Rundown: Don't Sweat Abreu Signing, Correa Still Linked to Cubs, Verlander Met with Dodgers, Shelby Miller a Semi-Hot Commodity
José Abreu did not sign with the Cubs and that's okay, but it is somewhat frustrating even if the three-year, $58.5 million contract from the Astros seems a bit excessive. That said, and I'll preach this until the day I die, the eye-popping amount is irrelevant in a vacuum because that was obviously Abreu's market.
We don't have to like it or accept it, but it is fact. Still, dropping $19.5 million per year on a 36-year-old first baseman with decreasing power is definitely not a form of intelligent spending. The upside is that Jed Hoyer believes enough in Matt Mervis to politely slide out of Abreu's DMs. You'll recall that the Cubs were reportedly going to pursue the ex-White Sox first sacker quickly. Anthony Rizzo derailed that train when he re-upped with the Yankees, causing Houston to pivot to option number two. Jeez, I can't even imagine what the Astros would have paid Rizzo.
The Cubs do not need a three-year contract at first base. They need a mentor for Mervis with the flexibility to switch positions that will agree to a 1-2 year deal. Josh Bell is still an option even though he doesn't fit that description, though Trey Mancini and Brandon Drury are the more likely candidates. They're cheaper and won't be marquee signings, but will allow Hoyer to address the team's greater needs, i.e., pitching, shortstop, and outfield.
As fun as Abreu would have been, Mervis is going to be equally enjoyable. If things go right, Abreu would have become a very expensive backup option as soon as this June. And if Mervis struggles, cheaper options like Mancini, Drury, or even Cody Bellinger make a lot more sense.
I get it, we want Hoyer to be a player this winter. But allocating $20 million AAV for an aging hitter sounds a lot like extending the Jason Heyward contract an extra two years. Trust me, Cubs fans, you'd hate that deal as soon as Abreu had his first 0-for-4 game. I'd rather that money be earmarked for Ian Happ or Nico Hoerner, anyway,
Cubs News & Notes
Odds & Sods
Koudai Senga, please, and thank you. I'm not sure what a ghost forkball is, but I am dying to see it every five days.
Kodai Senga has been up to 102 mph, throws a ghost forkball, slider, curve & cutter. 1.89 ERA in 148 innings this year.

Senga's agent noted Kodai would like to play in a big market on a win now team and is versed in/wants to learn more about analytics.

— Mike Mayer (@mikemayer22) November 14, 2022
Tuesday Stove
Miguel Cabrera is planning to retire after the 2023 season.
The Astros have outfielder Michael Conforto in their sights now, as do the Mariners. Houston sure looks like a team that's preparing for life without Justin Verlander.
Houston is also kicking the tires on Andrew Benintendi.
Verlander met with the Dodgers on Monday.
The Padres are interested in free-agent shortstop Xander Bogaerts but are considered a dark horse.
Billy Ripken of MLB Network said that "it is imperative" that Boston retain Bogaerts this winter.
Ripken believes the BoSox should also target starting pitcher Chris Bassitt.
The Phillies are now the heavy favorites to sign Trea Turner.
Shelby Miller is sifting through two major league offers, believe it or not.
The Rick Rosenthal Files
You'll need a subscription to The Athletic to get all the juicy details, but here are some of the broad strokes from Rosenthal's latest iteration of "What I'm Hearing…"
Expect Scott Boras to make a big splash at next week's Winter Meetings because he has so many clients this year that he has to start narrowing his focus.
Interestingly, Andrew Friedman has mostly stayed away from Boras players on the open market since becoming the team's president of baseball operations. That makes a reunion with Bellinger highly unlikely, but it also eliminates premium free agents like Correa, Bogaerts, and Carlos Rodón.
Carlos Estévez isn't among the top names on the pitching market, but a lot of teams are after him as a high-leverage reliever who could even close games.
The Orioles are dabbling in the market for free-agent starting pitchers, and also cannot be ruled out on a trade for any starter who might be available, including Corbin Burnes.
Extra Innings
I've said this about Drury previously.
Hey if the Cubs want to pivot from Abreu to Brandon Drury (and save a bunch along the way) I could be okay with it. He hits the ball in the air and hits for power. I don't know how consistent it will be, but he can play 1st/2nd/3rd.pic.twitter.com/PVeNOSUuHw

— Greg Zumach (@IvyFutures) November 28, 2022
Tuesday Morning Six-Pack
They Said It
"Certainly, [Mervis] is a big part of our future. We know he's going to get a lot of plate appearances with us and get a lot of playing time." – Jed Hoyer
Tuesday Walk-Up Song
I sure wish I was going to San Diego this weekend.