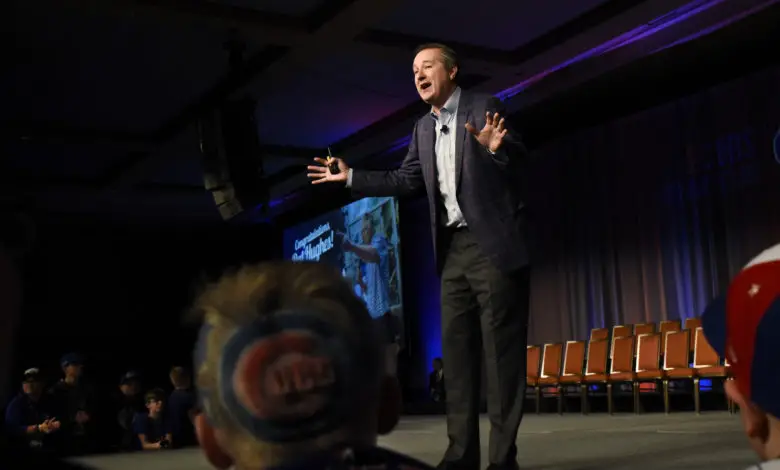 Cubs, Other MLB Teams Reap Another $30M Each from BAMTech Sale
For a business whose proprietors routinely complain about their lack of profit, Major League Baseball sure does seem to generate a lot of money. In addition to increased revenue from new broadcast partners, team owners have many other ways to rake in cash without really even trying. One of those has been the incremental sale of streaming platform BAMTech, the gift that has kept on giving since 2016.
As reported by Eric Fisher of SportsBusiness Group, Disney recently paid MLB $900 million for the remaining 15% of BAMTech. The entertainment giant had already paid $350 million to the NHL for its remaining stake earlier in the year and now owns BAMTech outright.
Disney this month has paid MLB $900 million for the remaining 15% of BAMTech it didn't already own following a series of prior deals. So when your favorite team cries poor this winter, keep in mind they're each due another $30 million windfall from this.

— Eric Fisher (@AEricFisher) November 29, 2022
BAMTech was originally spun off from MLB Advanced Media in 2015 and Disney purchased a 33% share of it the following year, resulting in a payout of around $33 million to each MLB owner. The House of Mouse then took over majority ownership in August of 2017 by purchasing another 42% for $1.58 billion, a transaction that gave each owner another $50 million or so in Q1 of 2018.
The streaming platform was valued at $3.75 billion at the time of that last acquisition, which came more than two years before Disney+ launched. Other BAMTech properties or partners include the WWE Network, PGA Tour Live, all of the NHL's digital rights, FOX Sports, MLS, Hulu+Live, and more.
I had estimated BAMTech's value at $5 billion when examining the Cubs' sports-adjacent ventures in late 2020, a figure that would have netted MLB owners $25 million apiece. Getting 20% growth in two years isn't bad, huh? Now, the obvious counter to this is that $30 million doesn't really look like much for a franchise that's worth nearly $4 billion.
The counter to that counter is that the Ricketts family and other owners have gotten roughly $115 million from BAMTech alone over the last several years. As many half-jokingly noted on social media, the most recent windfall would be enough to cover most of Carlos Correa's salary for next year. While the connection isn't nearly as simple or linear as that, it's pretty clear that the Cubs can easily afford to pay Correa or another top shortstop what it'll take to land them.
And that's without discussing the club's $100 million partnership with DraftKings on the new sportsbook at the corner of Addison and Sheffield. Or how a better on-field product would boost ratings and revenue for Marquee. Or the increased demand for season tickets and single-game sales. Don't keep feeding into the tired trope that the Cubs sell out no matter what, anyone who watched games in 2022 can tell you that's pure foolishness.
MLB owners aren't hurting because they've got very lucrative deals in place to secure their financial interests, but the Cubs are among a few teams that need big gameday revenues. The best way to ensure the health of that particular financial stream is to keep spending, especially if the club wants to convince people to pay for a different type of stream in the form of games being broadcast directly via app rather than through a cable provider.
I guess now we just wait back and see how serious team leadership is about ensuring a product that's as lucrative as it should be competitive.