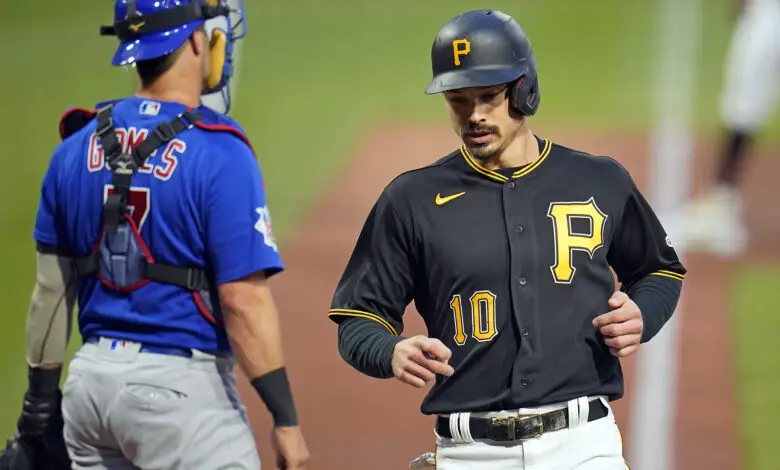 Pirates CF Bryan Reynolds Requests Trade, Team Reportedly Unwilling to Move Him
The center field market may have experienced a shakeup Saturday afternoon as Pirates outfielder Bryan Reynolds has requested a trade. That comes from Jason Mackey of the Pittsburgh Post-Gazette, who reports that the Pirates are leaning toward keeping Reynolds and proceeding with the offseason as normal. Whether that's a matter of trying to bluff Reynolds with extension talks at an "impasse" or a way to chum the waters for trade offers remains to be seen.
At just 27 years old and with three years of club control remaining on a very reasonable deal — $6.75 million in 2023 followed by two years of arbitration-eligibility — Reynolds would immediately jump to the top of the market. Brandon Nimmo currently stands alone as the cream of the crop in center, but he's two years older and is likely to command well into nine figures over 5-6 years. Nimmo also turned down the Mets' qualifying offer, so signing him will cost a team a draft pick and international pool money.
Of course, those penalties are a far cry from what it'll cost in prospect and/or player capital to acquire Reynolds due to his relative youth and three years of club control. Reynolds has also played in at least 134 games in each of his three full seasons while Nimmo has played in that many games just twice since 2016. If we were just comparing the two straight-up in terms of projected value over the next five seasons, I'm taking Reynolds.
The Pirates have a ton of leverage in this situation because they aren't at risk of losing their best player to free agency in the near future. They have probably viewed a trade as fait accompli because, as Mackey reports, "Neither side has really ever had much optimism that a long-term pact would work out," but moving Reynolds now might set back their ongoing rebuild.
I'm pessimistic that something gets worked out this winter, though the Winter Meetings could get really wild and maybe the Pirates get an offer they can't turn down. If nothing else, that would make it incrementally easier for the Cubs to pick up a couple more division wins.