MLB.TV Adds Minor League Games to Subscription
MLB.TV is live for the 2023 season and the subscription has a few new features for its users. No, the elimination of blackout restrictions isn't part of the deal. Minor league games are now included, however, so Cubs fans have easier access to affiliates than ever before. An annual subscription will run you $149.99 or $24.99 per month, and you should have access to all spring training games regardless of team.
If you're a Cubs fan living out of market and want to save some money, you can opt for the single-team package for $129.99 annually. That seems like a bit of a ripoff to me because it's only $20 less and there doesn't appear to be a monthly option. At least it still includes the MiLB games.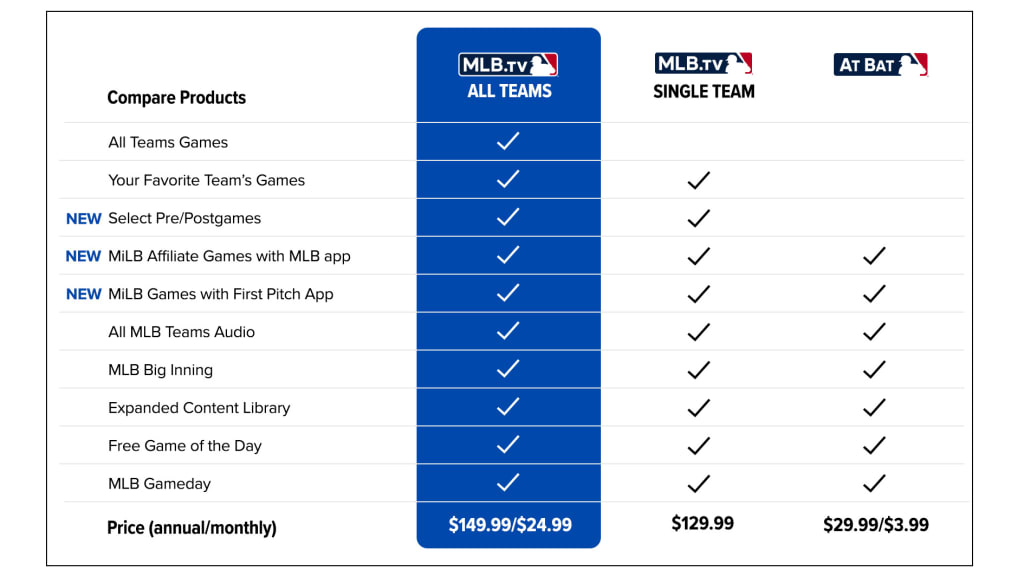 I want to make it very clear yet again that getting the single-team package does not protect you from blackout restrictions. If you are a Cubs fan who resides in the team's league-mandated broadcast region, you'll be wasting your money. Unless, of course, you have a way to block your IP address.
The other weird wrinkle that will rankle Cubs fans who live in other teams' territories is that they'll be blacked out when the Cubs are playing their local squad. So if you live in Pittsburgh, you're hosed when the Cubs play the Pirates. Not a great business model, but at least it's a little bit better after yours truly was quoted in a legal brief opposing MLB.TV's practices.
I personally prefer the At-Bat audio subscription so I can listen to all the radio broadcasts no matter where I am. It's great for when I'm in the car and too far away to pick up 670 The Score, or when I'm sitting outside on the patio in the summer. That one's only $29.99 for the year or $3.99 monthly and now includes live video from MiLB games as well as access to MLB Big Inning, the daily whiparound show that's basically like RedZone for baseball.