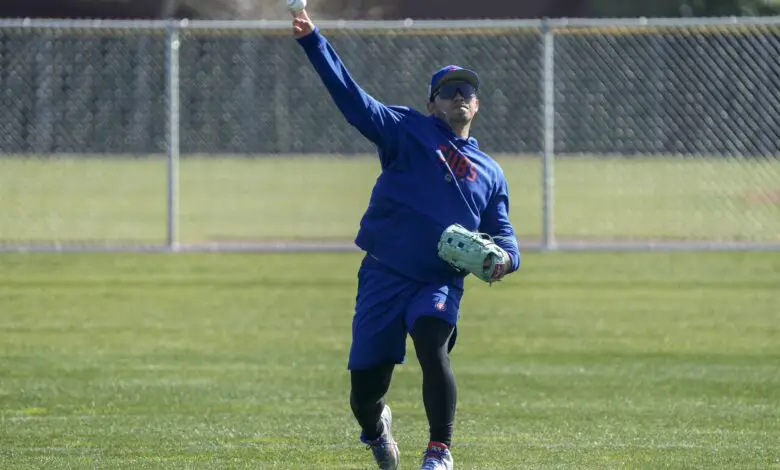 Seiya Suzuki Increasing Intensity as Recovery Progresses
Seiya Suzuki has been sidelined for every Cactus League game so far with a left oblique strain, but he's taking big strides in his recovery and could be back before terribly long. As reported by multiple outlets Sunday, the right fielder has progressed from dry swings to front flips. He has also been running and throwing a medicine ball with high intensity, both of which are great signs.
Seiya Suzuki has been doing a lot of work. Threw the medicine ball around intensely for a while yesterday, has been running and taking dry swings. Today he'll see front-flips in the cage and take some real swings. Some quality progress for the Cubs right fielder.

— Sahadev Sharma (@sahadevsharma) March 19, 2023
Cutting loose full swings will be the real test, as oblique injuries have such impact on rotational movement. If Suzuki feels fine on Monday, he'll be able to keep ramping up and might miss many regular season games. The initial fear was that he could be out for roughly two months, so cutting that in half would be great. He'll still need to see some kind of live action before returning, however, which makes hanging around in Mesa with the minor leaguers a strong possibility.