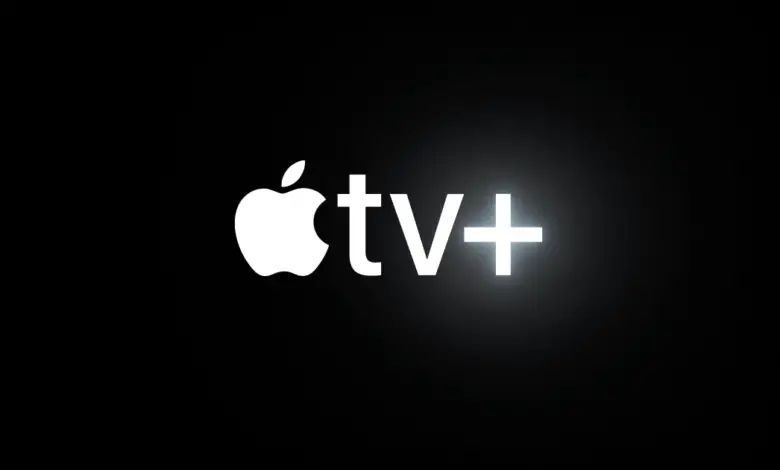 Cubs Host Rangers to Open Second Season of 'Friday Night Baseball' on Apple TV+
Apple and Major League Baseball have announced the schedule for the second season of "Friday Night Baseball," a weekly doubleheader available to all Apple TV+ subscribers throughout the regular season. The games will now be shown in 60 countries after being in just 12 last year, and there are no local broadcast restrictions. Unlike last season, however, you must have an Apple TV+ subscription (6.99/month) to watch.
The Cubs will host the Rangers for the inaugural "Friday Night Baseball" daytime game at Wrigley Field on April 7, followed by the Padres at the Braves. Most other doubleheaders will be aired concurrently, however, so fans are getting a little less bang for their buck this time around.
One other change is a move to two-man broadcast booths rather than three, with Wayne Randazzo and Dontrelle Willis handling one game while Alex Faust and Ryan Spilborghs get the other. Heidi Watney and Tricia Whitaker will work the sidelines; game assignments for announcers will be shared on a weekly basis.
The Cubs will also play at the Twins on May 12 at 7pm CT.
For more details on the service and the full first-half schedule, see below:
Beginning MLB Opening Day on March 30, fans in the U.S. and Canada can enjoy the MLB Big Inning whip-around show featuring live look-ins and in-game highlights every weeknight, and beginning in April, a full slate of MLB-related content including Countdown to First Pitch, MLB Daily Recap, and MLB This Week on Apple TV+. Fans can also access additional MLB programming for free in the Apple TV app, including "Friday Night Baseball" condensed game recaps after the completion of the live broadcasts each week; classic games; highlights and interviews; and more.
In the U.S., DIRECTV FOR BUSINESS will be the exclusive national home of "Friday Night Baseball" for commercial establishments in 2023. DIRECTV will deliver all the action to its network of more than 300,000 restaurants, bars, hotel lounges, retail shops, and other venues throughout the regular season on existing satellite equipment. In Canada, several providers will offer "Friday Night Baseball" to commercial establishments, offering fans additional ways to enjoy the games.
Fans can also enjoy baseball this season across Apple services. In Apple News, fans can easily follow the league and their favorite teams in My Sports, and watch personalized MLB highlights right in the News app. Each Friday, fans can also access a curated group of the buzziest stories from around the league, and tap to watch "Friday Night Baseball" directly in the Apple TV app with a subscription to Apple TV+. In Apple Music, fans can find exclusive official playlists featuring the walk-up songs from each week's "Friday Night Baseball" teams, as well as a collection of classic songs celebrating baseball.
2023 "Friday Night Baseball" Schedule on Apple TV+
Friday, April 7
Texas Rangers at Chicago Cubs
2 p.m. ET
San Diego Padres at Atlanta Braves
7 p.m. ET
Friday, April 14
San Francisco Giants at Detroit Tigers
6:30 p.m. ET
Los Angeles Angels at Boston Red Sox
7 p.m. ET
Friday, April 21
Toronto Blue Jays at New York Yankees
7 p.m. ET
Houston Astros at Atlanta Braves
7 p.m. ET
Friday, April 28
Philadelphia Phillies at Houston Astros
8 p.m. ET
St. Louis Cardinals at Los Angeles Dodgers
10 p.m. ET
Friday, May 5
Chicago White Sox at Cincinnati Reds
6:30 p.m. ET
Minnesota Twins at Cleveland Guardians
7 p.m. ET
Friday, May 12
Kansas City Royals at Milwaukee Brewers
8 p.m. ET
Chicago Cubs at Minnesota Twins
8 p.m. ET
Friday, May 19
Baltimore Orioles at Toronto Blue Jays
7 p.m. ET
Seattle Mariners at Atlanta Braves
7 p.m. ET
Friday, May 26
San Diego Padres at New York Yankees
7 p.m. ET
Chicago White Sox at Detroit Tigers
6:30 p.m. ET
Friday, June 2
Milwaukee Brewers at Cincinnati Reds
5 p.m. ET
Cleveland Guardians at Minnesota Twins
8 p.m. ET
Friday, June 9
Kansas City Royals at Baltimore Orioles
7 p.m. ET
Seattle Mariners at Los Angeles Angels
9:30 p.m. ET
Friday, June 16
Pittsburgh Pirates at Milwaukee Brewers
8 p.m. ET
Chicago White Sox at Seattle Mariners
10 p.m. ET
Friday, June 23
Pittsburgh Pirates at Miami Marlins
6:30 p.m. ET
New York Mets at Philadelphia Phillies
7 p.m. ET
Friday, June 30
Milwaukee Brewers at Pittsburgh Pirates
7 p.m. ET
Arizona Diamondbacks at Los Angeles Angels
9:30 p.m. ET