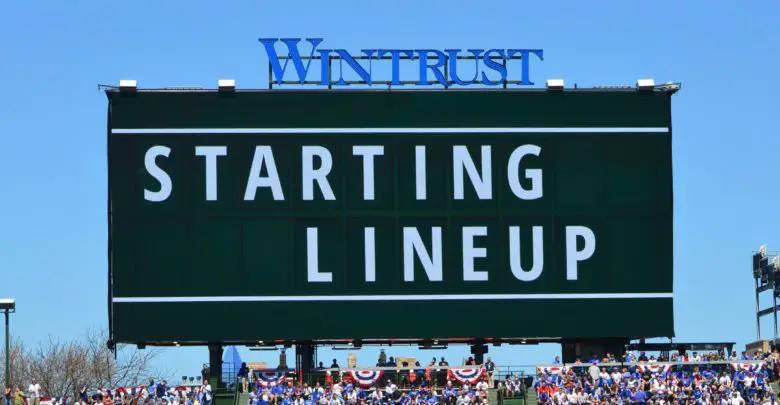 Chicago Cubs Lineup (3/24/23, Early SS Game): Swanson Leads Off, Happ Second, Stroman Starting
The Cubs have a day-night split-squad affair today, so you can spend most of your afternoon and evening watching Cactus League baseball if that's your jam. If that's not your idea of peak entertainment, perhaps you would still be interested in checking out Marcus Stroman's first Cubs start in over three weeks. He continued to stretch out as part of Team Puerto Rico and should be able to get through several innings in preparation for his Opening Day start.
Stroman's at his best when he's getting outs on the ground, which happens when his sanker is sankin', and the improved defense behind him should make him even better in that regard this season. Though he has never lacked confidence, his middle infield will surely provide even more. Stroman said previously that he's got ideas about how to leverage the pitch clock to his advantage too, so maybe watch for how he adjusts his timing.
Apologies for skipping any actual lineup content, but I'm on the road and just having a family member embed the tweet below.
On the mound for the Rangers is Andrew Heaney, a 31-year-old with nasty stuff who I was really hoping the Cubs would have landed. Heaney has been all over the place so far this spring and hasn't pitched in a big league game since March 12, so who knows what he'll have going in this one. He's got 11 strikeouts in 7.1 innings, but he's walked four batters and hit two more while giving up nine hits. If he's on, he's very tough.
First pitch from Sloan Park is at 3:05pm CT on Marquee Sports Network.
Let's play two!

Here is today's #Cubs starting lineup at @SloanParkMesa: pic.twitter.com/dTY2I9O0qb

— Chicago Cubs (@Cubs) March 24, 2023