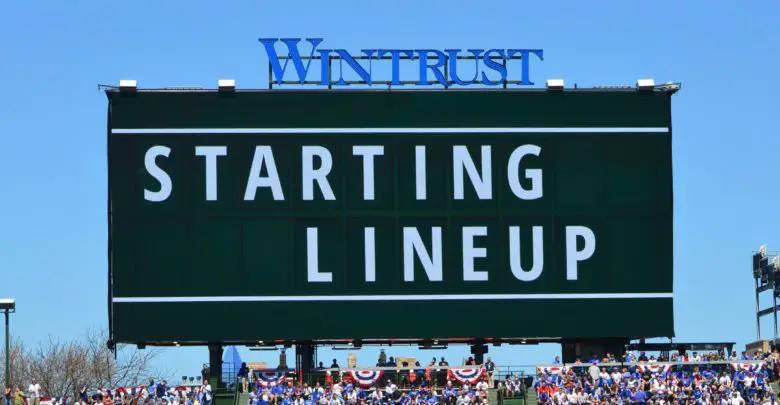 Chicago Cubs Lineup (3/28/23): PCA in CF, Alcántara in RF, Caissie in LF for Final Spring Game
The Cubs wrap up Cactus League play with a rematch against the White Sox at Sloan Park, and they're offering a little preview of the future in the process. Nick Madrigal will lead off at third base and Tucker Barnhart is catching, but that's not really the fun part.
The trio of Pete Crow-Armstrong in center, Kevin Alcántara in right, and Owen Caissie in left is something we could see at various levels of the system for years to come. In addition to the lack of an extension and his market shaping up to be quite robust, Ian Happ's uncertain future in Chicago is being impacted by all the talented outfield prospects in the system. This isn't a statement about what the Cubs should do, it's just the reality of what they are doing.
Miguel Amaya is the DH, Chase Strumpf is at second, BJ Murray Jr. is at first, and Luis Vazquez is at short. Adding to the minor league feel — and I mean that in the very best way — is the excellent duo of Alex Cohen and Elise Menaker on the call for Marquee Sports Network.
Drew Smyly is on the mound for the final time as he prepares for his spot in the rotation. Though he's not been great, his early starts were devoted to working out some mechanics issues. Putting up 10 strikeouts to just one walk is a sign that Smyly can continue to work efficiently and let his defense carry him.
The Sox will send Michael Kopech to the hill for the fourth time as he looks to iron out some issues. With seven strikeouts, six walks, and 10 hits allowed, he has missed the zone too often while failing to miss bats.
First pitch is at 2:05pm CT on Marquee.