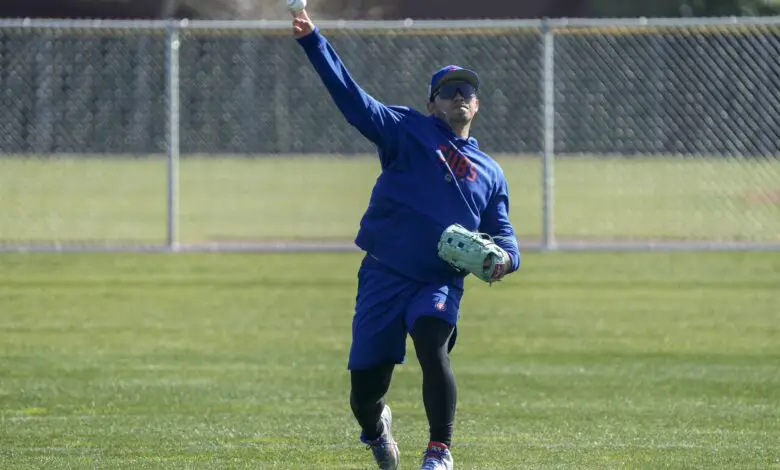 Seiya Suzuki, Brandon Hughes to Join Iowa Cubs This Weekend
Right fielder Seiya Suzuki and left-handed reliever Brandon Hughes faced each other in a sim game at the Cubs' Mesa facility on Thursday and now both will head to Des Moines to continue their respective rehabs. Hughes missed the tail end of spring training with a knee issue and Suzuki has been working through a left oblique strain that forced him to miss the entire Cactus League slate.
Cubs outfielder Seiya Suzuki and left-handed reliever Brandon Hughes are expected to play for Triple-A Iowa tomorrow, moving closer toward getting activated from the injured list.

— Patrick Mooney (@PJ_Mooney) April 7, 2023
Getting these two back would solidify both the lineup and bullpen, as the Cubs have been patchworking things together in the early going. David Ross currently has no lefty relievers on staff, so that alone makes Hughes important. Suzuki playing right on an everyday basis means adding another impact bat to the lineup and tightening up the roster just a bit more.
I'd bet Nick Madrigal will be optioned to Iowa to make room, though I'm going to hedge that by saying someone might end up getting injured just when Suzuki is ready to be activated. The Cubs have been giving Madrigal a lot of time at third, but he'll be squeezed when Patrick Wisdom is no longer needed in right. A guy whose value is based solely on his hit tool really needs to be playing regularly, and Triple-A is the only place that can happen at this point.