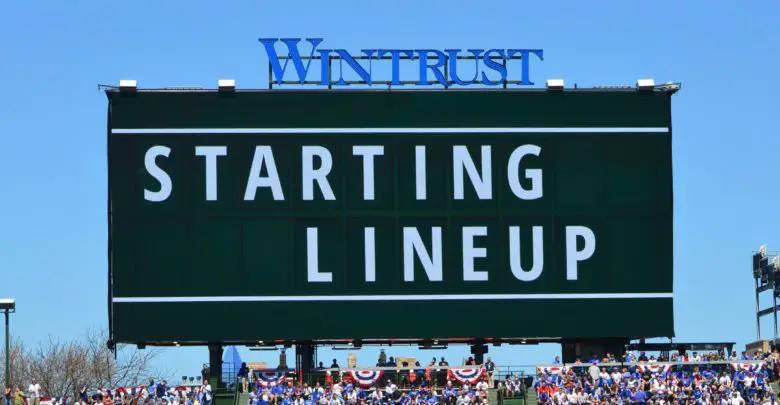 Chicago Cubs Lineup (3/15/23): Regulars All Around as Taillon Looking for First W
I take pride in these lineup posts because I typically spend a lot of time digging into the pitching matchups and looking for how the Cubs stack up against their opponent for each game. Today, however, I am prepping for three club baseball games at a venue that's two hours away. Kinda makes research difficult.
Jameson Taillon hasn't looked very good through two starts, so the Cubs are going to need a much better performance from him tonight. Even with the offense looking quite good and the Dodgers countering with a starter who isn't very scary, it would be great to have Taillon put his stamp on this one. He's not really that far off, having posted seven strikeouts with just one walk his last time out.
The issue is that hits are coming in bunches against him rather than being scattered harmlessly. Success may be as simple as not falling prey to a bad stretch or two.
This is the kind of lineup we could get used to, no disrespect to Yan Gomes. The top three of Nico Hoerner at second, Dansby Swanson at short, and Ian Happ in left gives the Cubs a great way to start every game. Seiya Suzuki returned with a bang and he's back in right, followed by Cody Bellinger in center and Trey Mancini at first. Eric Hosmer is the DH, which is sort of antithetical to the whole thing about him being a four-time Gold Glove first baseman who hits the ball on the ground a lot. Patrick Wisdom is at third and Tucker Barnhart is behind the plate.
Going for the Dodgers is righty Michael Grove, who is making his third start of the season. The 26-year-old has not gone deeper than four innings yet and he's given up 12 earned runs in 7.1 total frames, though he has yet to allow a homer. Giving up 14 hits will do that for you.
Basically a fastball/slider guy, Grove sits around 94 mph with the hard stuff and 85 mph with the slide-piece. He throws a slow curve as a change of pace pitch, rolling it up there around 78 mph. This is one of those games where you'd think the Cubs can really rack up some offense, but those seem like the exact ones in which they've struggled in recent years.
At the risk of using this as some sort of litmus test, part of me really believes tonight could tell us a little more about this team than most other contests. Which is to say that coming out and really getting after the Dodgers again rather than looking ahead to Sunday and Julio Urías could be more of a signature win than tuning up on Noah Syndergaard and the bullpen.
First pitch from Chavez Ravine is at 8:10pm CT on Marquee and 670 The Score.
Here is tonight's #Cubs starting lineup!

Tune in: https://t.co/Gs2hZXyTjH pic.twitter.com/4iPhgdAuLk

— Chicago Cubs (@Cubs) April 15, 2023