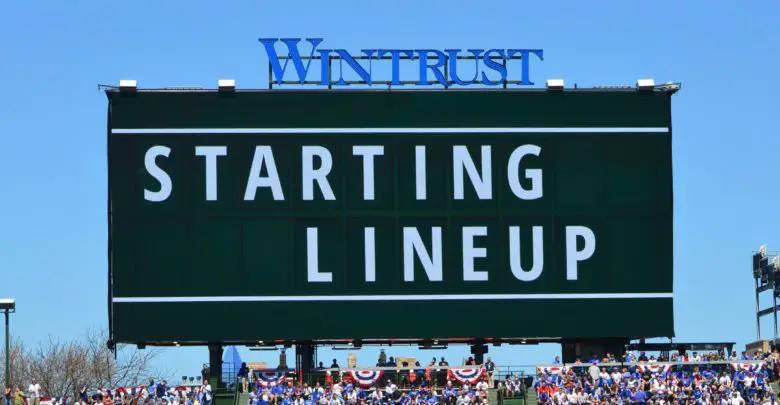 Chicago Cubs Lineup (4/19/23): Pitching Phenom Miller Trying to Stop Sweep in MLB Debut
The Cubs have won the first two against the A's to guarantee a fourth straight series victory, but getting a sweep might be a little harder than usual. Though today's pitching matchup may be against a young righty making his MLB debut, Mason Miller isn't just some rookie being thrown to the wolves.
The 24-year-old was selected by Oakland in the third round of the 2019 draft, but the pandemic and injury issues have limited him to only 28.2 professional innings over 11 appearances (10 starts). While he's tallied just 13.2 innings above A-ball, putting up insane strikeout numbers the whole time, Oakland desperately needs something to get excited about and sees this as a NL opportunity to do just that.
"He is inexperienced, and he is young, and he will have ups and downs," A's GM David Forst told reporters. "I'm not here to say that this is going to be a straight line up for the rest of his career, but he is incredibly talented."
Miller has faced a total of 102 batters as a pro and he's struck out a whopping 52 of them. That includes K-ing 26 of 47 batters a Double- and Triple-A with just one walk. No, that 26-to-1 ratio is not a typo. He has given up four homers, though, so the ball will travel when batters catch up to his 70-grade fastball. That heater sits around 100 mph and sets up a slider and change that both have 60-grade potential. His hard cutter offers a different look as well.
I see this going one of two ways: Either Miller absolutely shoves and dominates the Cubs to get the hype train going faster or he has debut jitters and hangs a few pitches in an abbreviated outing. It's also possible we get more of a meh performance simply because he is unlikely to go deep even if he's dealing. If nothing else, this makes for a fun footnote in the final game of the series.
Justin Steele is on the mound looking for yet another solid start to open the season. As long as he's on his game, the Cubs will have a chance to win.
David Ross has an interesting lineup for getaway day, though the top four remain unchanged from what we typically see. Edwin Ríos will bat fifth as the DH, Patrick Wisdom is in right to spell Seiya Suzuki, and Eric Hosmer is at first. Nick Madrigal is at third and Tucker Barnhart is back behind the plate since there's a righty on the hill.
First pitch is at the odd time of 2:37pm CT on Marquee and 670 The Score.
Here is today's #Cubs starting lineup!

Tune in: https://t.co/Gs2hZXyTjH pic.twitter.com/XixnHSk8pP

— Chicago Cubs (@Cubs) April 19, 2023