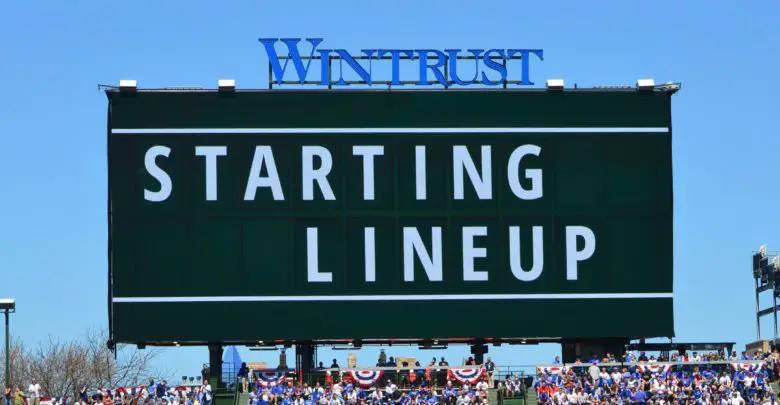 Chicago Cubs Lineup (4/26/23): Mancini at 1B, Hosmer DH, Smyly Starting
The Cubs won their fifth shutout of the season last night behind another stellar effort from Justin Steele, getting them back on track after the Dodgers series. Their lone win over the long weekend came when Drew Smyly was immaculate until a swinging bunt ended his perfecto. Smyly had the curveball working in that one and has been working almost exclusively with his bender and four-seam so far.
More of the same will limit the Padres, though this lineup is too good to be shut out two nights in a row. Fingers crossed for my karmic impact to pull through here. After his initial stinker, Smyly has allowed just two earned runs in three starts while striking out 20 against three walks. He hasn't needed much run support as a result, but it sure would be nice to see the offense explode behind him again.
That starts with Nico Hoerner at second looking to extend his career-long on-base streak to 21 games. Dansby Swanson is at short, Ian Happ is in left, and Seiya Suzuki cleans up in right. Trey Mancini is at first, Eric Hosmer is the DH, Patrick Wisdom is at third, and Yan Gomes is behind the plate after the fifth four-hit game of his career. Nelson Velázquez handles center, giving the Cubs a bit of pop at the bottom of the order.
On the mound for the Padres is Michael Wacha, who Cubs fans still remember most from his seven seasons with the Cardinals. He's since played for the Mets, Rays, and Red Sox with mostly mediocre results save for a good 2022 in Boston. Wacha isn't doing so well this season, allowing 16 earned runs in 20.1 innings over four starts. He did pitch six shutout innings with 10 strikeouts and one walk against the Braves, however, so he's not to be taken too lightly.
The big righty has lost a little velocity and now sits around 92 mph with the fastball, then he's got a changeup that comes in about 10 ticks slower. That offspeed used to be really firm and sat 87-88 until last year, then it dropped to 84 and is now 82. It's one of his best offerings in terms of value, though it's still negative.
The cutter has been awful and the curve isn't doing much, so Wacha doesn't really have what you could really call a put-away pitch at this point. At least not one he can go to consistently. His biggest problem seems to be that he's giving up a lot more contact in the air with a decrease in soft contact allowed. That's something the Cubs will feast on if Wacha is missing his spots tonight.
Happ has homered against Wacha three times in 13 career plate appearances, but the rest of the roster has a total of two home runs and one double combined. I've got a feeling those numbers are going to improve for the home team in this one.
First pitch is at 6:40pm CT on MLB Network (out-of-market only), Marquee, and 670 The Score.
Here is tonight's #Cubs starting lineup!

Tune in: https://t.co/Gs2hZXyTjH pic.twitter.com/ylV3sRyzTA

— Chicago Cubs (@Cubs) April 26, 2023