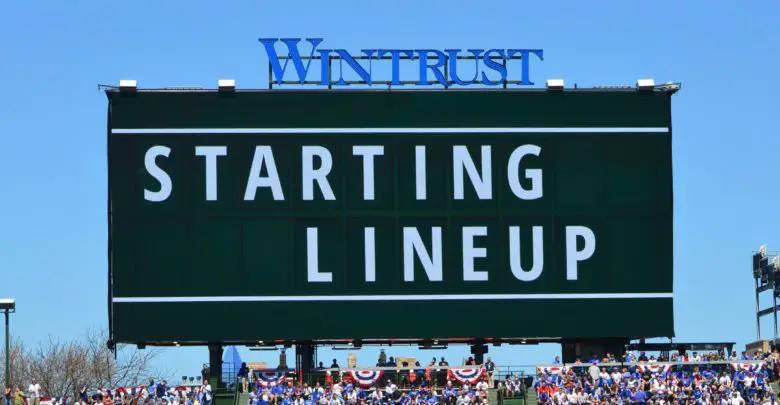 Chicago Cubs Lineup (4/30/23): Hosmer at 1B, Ríos DH, Steele Starting
The Cubs have lost two disappointing games to the Marlins behind physical and mental struggles by inexperienced fill-ins and veteran stalwarts alike. Saturday's failure saw righty Caleb Kilian falter badly out of the gate, putting his team too far behind out of the gate to come back. When the Cubs did actually have a rally going, Eric Hosmer decided it would be a good idea to tag up from second base and ended up getting hung out to dry for one of the worst TOOTBLANs you'll ever see.
Many questioned the decision to start Kilian in the first place, but there weren't a ton of options based on timing. It also seems as though the organization wanted to give him another shot to see if he could right a ship that's been listing since his MLB debut last season. Myriad issues contributed to a 40-pitch 1st inning that saw the Marlins score five times.
"He's not ready," David Ross said after the game. "He's still got learning to do, still needs seasoning."
I'm not sure Triple-A is even the best place for Kilian at this point. The Cubs just promoted Ben Brown and Bailey Horn from Tennessee to Iowa, so it's entirely possible that Kilian will be placed on the development list for a while to clean things up away from live action.
Meanwhile, the Cubs can avoid a sweep with a win Sunday, and they've got the right man on the mound in order to do it. Justin Steele has been incredible so far behind his dual-threat fastball and filthy slider, now it's a matter of repeating that performance and giving his offense a chance to outscore the Marlins for once.
Ross is going with all the usual suspects in the top five spots, then it's Patrick Wisdom at third, and Hosmer at first. That's a bit of a surprise given yesterday's gaffe, but it's now become blatantly clear that the front office isn't truly interested in maximizing the roster just yet. Because, you know, April games don't matter as much.
Edwin Ríos gets the start at DH and Yan Gomes is behind the plate.
The Cubs are facing Bryan Hoeing, who is a harder worker than Bryan Rototilling. He's also from Batesville, IN, where I'm heading for a baseball tournament as soon as I publish this. As such, I've got nothing more to offer as far as a scouting report, other than to say this dude's ERA is around 8 and the Cubs should be able to get to him.
First pitch is at 11:05am CT on Peacock and 670 The Score.
Here is today's #Cubs starting lineup. pic.twitter.com/0qLCQu3BxH

— Chicago Cubs (@Cubs) April 30, 2023