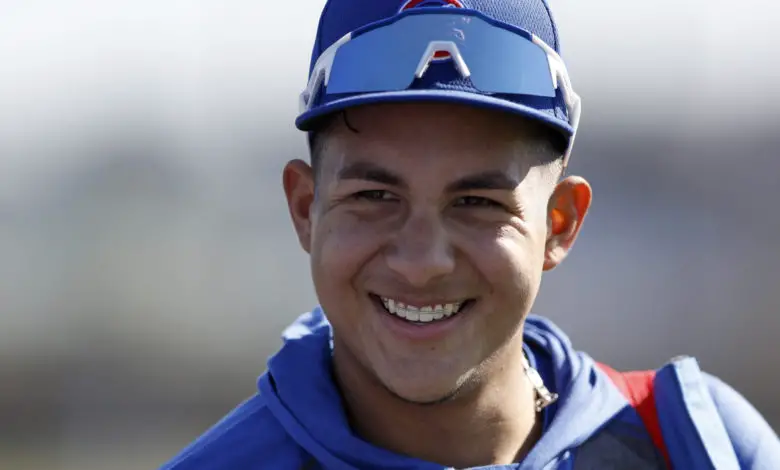 Cubs Promote Miguel Amaya, DFA Ryan Borucki
As expected, the Cubs have recalled catcher Miguel Amaya from Double-A Tennessee to bolster their depth as Yan Gomes continues to undergo evaluation for a possible concussion. Gomes was struck in the back of the head by the follow-through on a swing Monday night and had what can best be described as a vacant look in his eyes before he was lifted from the game.
Amaya has missed a lot of time due to a variety of injuries over the last two seasons, but he's fully healthy and raking so far. Through 56 PAs, he is batting .273 with four homers, a 182 wRC+, and a 1.060 OPS. Pretty solid for a glove-first, on-base guy. Depending on the situation with Gomes, this could be a chance for the heralded prospect to get some real experience in the bigs.
Tucker Barnhart will likely get a bulk of the starts if Gomes is not placed in concussion protocol or even if he just has the minimum IL stay. If the Cubs feel like Gomes needs more time on the shelf, however, it makes sense to give Amaya a few more starts.
Borucki was just added to the roster on Sunday as the Cubs played musical chairs with their relievers. Because Amaya is already on the 40-man roster, this means they've still got an extra spot for someone. But before you go thinking it'll be Matt Mervis, which I've done more than once already, they also need a starter for Thursday and could see fit to give add a pitcher.