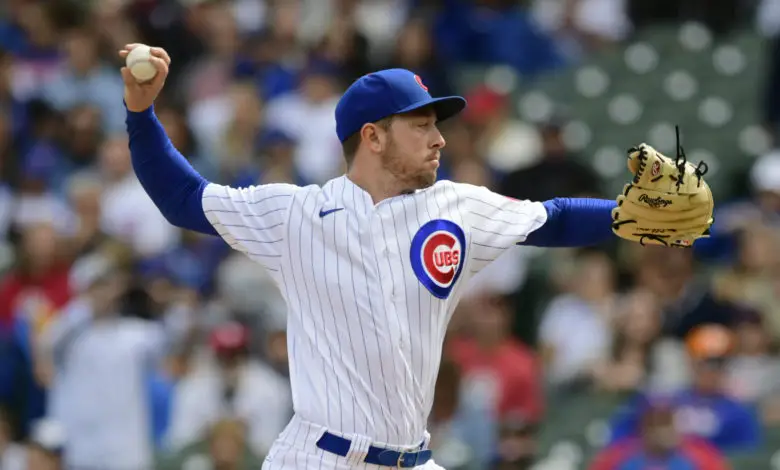 More Moves Than Just Matt Mervis as Adrian Sampson Recalled, Placed on IL
The big news of the day was that slugging first baseman Matt Mervis is being promoted and will presumably make his MLB debut as the Cubs take on the Marlins Friday afternoon. Because there's an open spot on the 40-man roster, the Cubs will probably option Edwin Ríos to Triple-A rather than designating Eric Hosmer for assignment in order to clear a spot on the active roster.
A procedural move from Thursday may signal both Hosmer's continued employment and an additional promotion, as Adrian Sampson was recalled and placed on the 15-day IL with a right meniscus injury. The only way this really makes sense is if the Cubs place Sampson on the 60-day IL in order to clear a 40-man spot, likely for a reliever.
A procedural move: RHP Adrian Sampson has been recalled and placed on the 15-day IL with an right meniscus injury.

— Meghan Montemurro (@M_Montemurro) May 4, 2023
There were some thoughts a few days ago that Riley Thompson could have come up from Iowa, but that would have been about filling a spot in the rotation. Thompson started Wednesday for the I-Cubs and Jameson Taillon is back, so that's moot. Another name thrown out there by degenerate prospect pervert Bryan Smith of Bleacher Nation is 30-year-old Nick Burdi, who's been touching triple digits over nine appearances this season.
Interesting that both Thompson and Burdi are from the University of Louisville, which has supplied the Cubs with a lot of arms over the last few years.
We'll know more about these moves when the Cubs make official announcements tomorrow, so stay tuned.