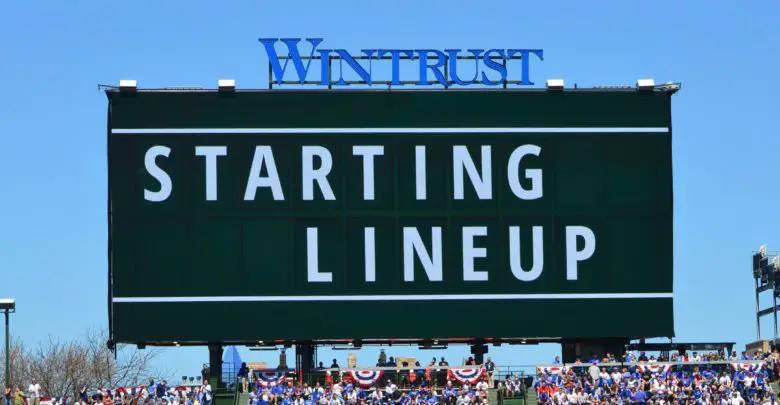 Chicago Cubs Lineup (5/14/23): Morel Bats Leadoff in CF, Madrigal at 2B, Stroman Starting Rubber Match
Saturday's blowout looms large, but the Cubs won the opener on Friday and can still leave Minneapolis with a series win. Today's matchup affords them the best opportunity to do so, at least on paper, now it's just a matter of pushing some runs across.
Marcus Stroman has been very consistent this season, going exactly six innings in six of eight starts and facing between 22 and 25 batters each time out. With the exception of one bad outing in which he gave up three homers, he hasn't allowed a longball and has not given up more than two earned runs. The Twins use big hits to make up for their low average, so the Cubs really need Stroman to keep the ball in the yard and take away Minnesota's big weapons.
They also need to generate more than one run on offense, which starts with Christopher Morel in center giving Cody Bellinger the day off. Dansby Swanson is at short, Ian Happ is in left, and Seiya Suzuki is in right. Patrick Wisdom bats fifth at third base, Trey Mancini is the DH, and Matt Mervis is at first. Yan Gomes is behind the plate and Nick Madrigal bats ninth at second base.
After facing Sonny Gray and Joe Ryan, the Cubs may be catching a little break with 25-year-old Louie Varland on the mound. Not that he's a pushover, mind you, he's just not as experienced and doesn't have quite the same repertoire as his two predecessors.
Varland has a bigger fastball that sits 95 mph, but it can present a little faster because he gets great extension. That might be good for the Cubs, who dealt with Ryan's riding four-seamer yesterday. Varland locates his heater similarly, working above the belt and peppering the middle of the zone. His main secondary pitch is a cutter that works glove-side to the lower corner of the zone.
He's also got a slider that comes in at around 84 mph, roughly six ticks below the cutter, and has a lot more depth to it. Where the cutter often lands for a strike, the slider drops below the zone for whiffs. Varland's changeup hasn't been quite as effective as either breaking pitch, but it can fool hitters because it's got the same velocity as the slider and he likes to keep it arm-side.
The potential is there for Varland to rack up a bunch of strikeouts, but it's just as likely that he'll chuck a cement mixer or three up there to be pounded. Lefties are batting .320 against him so far and righties, despite a .244 average, have hit all the homers he's surrendered and are slugging .537 with a .353 wOBA. It's a small sample because he's made only three starts this season, but the trends hold when we look at five starts last season.
If the Cubs are to win this one, I think they'll need to turn the tables on Minnesota and put a few balls in the seats. First pitch from Target Field is at 1:10pm CT on Marquee and 670 The Score.
Here is today's #Cubs starting lineup for the series finale in Minnesota.

Tune in: https://t.co/Gs2hZXyTjH pic.twitter.com/U2LgzQleGy

— Chicago Cubs (@Cubs) May 14, 2023