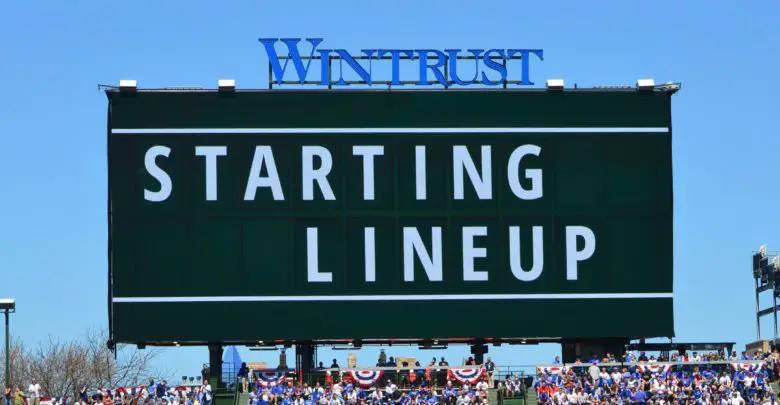 Chicago Cubs Lineup (5/26/23): Tauchman Bats Third, Morel in RF, Steele Starting
The Cubs managed to take two of three from the Mets to open their homestand and, though Thursday's loss sucked, they have a chance to gain additional momentum against the Reds. Cincinnati has the worst record in the division and is just 3-7 over the last 10 games, same as the Cubs, plus they have a -39 run differential. This is a very important series with the Rays coming to town on Monday.
Justin Steele didn't face the Reds when the Cubs went to Cincy earlier in the season, so he'll be facing them for the first time Friday afternoon. He's looking to get back in the win column after starting the season 6-0 and then wearing a loss in Houston. Steele was great against the Phillies, but a lack of run support meant his six shutout innings went for naught.
Though it's only 22 total at-bats, the members of this Reds team who've faced Steele previously hold a combined .409 average with a 1.071 OPS. That said, they're 22nd in MLB with a 95 wRC+ against lefties this season. Steele just needs to remain efficient and keep the ball in the yard.
The Cubs are changing things up a bit in this one, putting Mike Tauchman third after Nico Hoerner and Dansby Swanson. Ian Happ slides down to cleanup, Trey Mancini is the DH, Chris Morel is in right, and Matt Mervis is at first. Miles Mastrobuoni gets a shot at third in place of the slumping Patrick Wisdom, then it's Tucker Barnhart behind the plate.
The Reds are sending fireballing righty Hunter Greene to the mound for the 11th time this season as he seeks his first win. He is putting up big strikeout numbers with 69 punchies in 50 innings, but he's also walked 20 and has given up a whopping 55 hits. With at least three knocks allowed in each start, including five or more in seven of those outings, Greene runs into trouble when his 99 mph fastball stays in hitters' happy zones.
For all its velocity, that heater is one of the worst in baseball when it comes to run value. He's tied for second-worst overall with a -7.9 runs and is ninth-worst when scaled to 100 pitches, so the Cubs will be able to pick up hits if Greene misses his spots. If he's able to get ahead, however, that slider can slice opponents to ribbons. He'll work in a changeup every now and again, but we're basically looking at a two-pitch pitcher.
Steele is similar in that regard, except he manipulates his fastball so that it's really like two different pitches. Greene didn't pitch against the Cubs earlier this season, but he's gotten decent results in previous matchups and has the potential to dominate. Again, this game could very well hinge on how he throws his fastball and how quickly the Cubs time him up. I've got a good feeling about their ability to run into a few and put the Reds away early.
Given Greene's massive platoon splits, I like the chances for Hoerner and Morel to do damage. Right-handed hitters are batting .320 with a .983 OPS and six of the eight homers Greene has given up so far, making this a really good matchup for fastball hitters. If Morel unloads on a triple-digit dick ball, we could see him break Statcast.
At the same time, it's odd to me that David Ross has five left-handed batters in the order, particularly with Tauchman up so high and then three in a row at the bottom. Alas, I hope to be proven wrong. First pitch from Wrigley is at 1:20pm CT on Marquee and 670 The Score.
Here is today's #Cubs starting lineup at Wrigley Field.

Tune in: https://t.co/Gs2hZXyTjH pic.twitter.com/KnR4fPcNlo

— Chicago Cubs (@Cubs) May 26, 2023