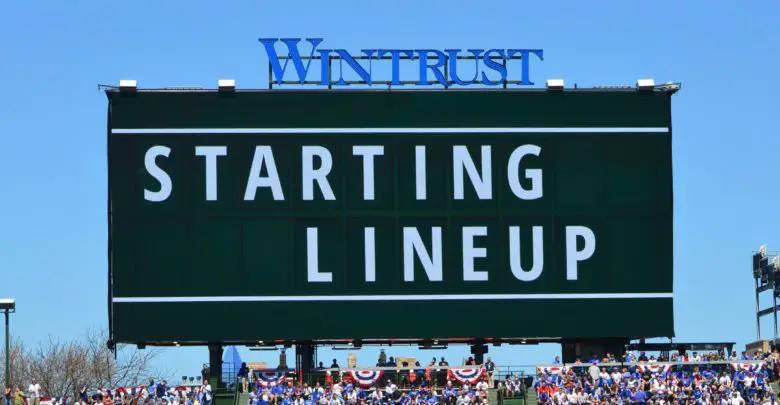 Chicago Cubs Lineup (5/28/23): Smyly Playing Stopper as Cubs Face Pitcher They've Destroyed in Past
It's Memorial Day Weekend, which for me means the Indy 500 and family, so please forgive me if today's lineup post has a little less meat on the bones than usual. Between the Cubs playing like hot garbage and many of you being similarly engaged — in weekend stuff, not hot garbage — I assume the relative lack of info might not be a bad thing at all.
The Reds have won the first two games of the series in convincing fashion, though the Cubs did hold a lead yesterday before soiling themselves yet again. It'll be up to Drew Smyly to keep them from being swept and falling further behind in the standings. Funny thing is, the Cubs haven't lost ground in spite of dropping three straight and sitting in last place.
Milwaukee has also lost three in a row and sits 3-7 over the last 10, just like the Cubs, so the division remains separated by just 4.5 games. That said, the Cubs simply aren't built to come from behind and have a very tough stretch ahead of them through the end of May and into June. Losing on Sunday would be even worse than the simple indignity of being swept by Cincy.
David Ross went against the reverse splits in the first game of the series, but he's stacked righties in this one for very good reason. Nico Hoerner starts things off at second, followed by Dansby Swanson at short and Ian Happ in left. Seiya Suzuki cleans up in right, Christopher Morel is the DH, and Trey Mancini is at first. Mike Tauchman is in center, Patrick Wisdom is at third, and Yan Gomes is catching.
On the mound for the Reds is Graham Ashcraft, a dude I just can't figure out. He's a burly righty who sits 97 with the fastball and cutter — touching triple digits with both — then brings a hard slider at 89, yet he's among the worst pitchers in baseball when it comes to generating strikeouts. His 17.4% K-rate ranks 70th among 81 pitchers with at least 50 innings and his 9.0% swinging-strike rate is 65th. He's stuck out four or fewer in seven of 10 starts so far, which is just wild to me.
In four starts against the Cubs last season, Ashcraft gave up 22 earned runs on 23 hits and struck out just 10 with 12 walks. The Cubs only hit three homers, and just one of those came from a current member of the roster (Wisdom), but this group is batting .297 with a nice .869 OPS against the lefty. Righties are crushing the dude so far and have throughout his brief career, so this should give the Cubs a chance to score some runs.
I was wrong about Morel putting one out against Hunter Greene, but I'm going back to the well with a prediction that we see a bomb against Ashcraft. Let's just hope this one goes significantly better than the last two, and that there's better communication on defense than what we saw last night.
First pitch is at 1:20pm CT on Marquee and 670 The Score.
Here is today's #Cubs starting lineup.

Tune in: https://t.co/Gs2hZXyTjH pic.twitter.com/eCPQodJ1rM

— Chicago Cubs (@Cubs) May 28, 2023