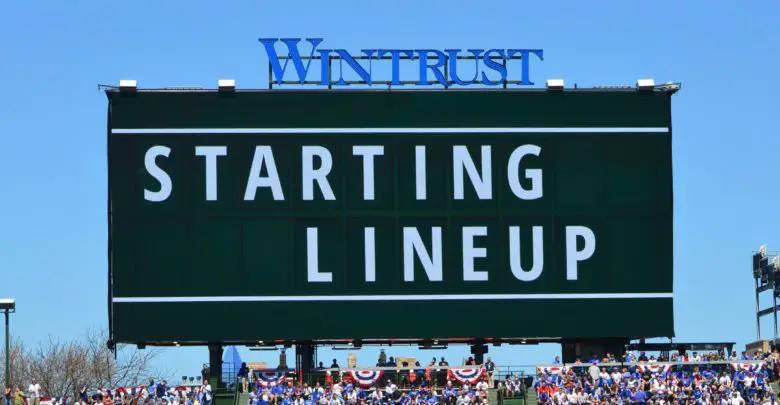 Chicago Cubs Lineup (5/31/23): Tauchman in CF, Mervis at 1B, Steele Starting for Sweep
The Cubs have won two games against the Rays despite scoring just three total runs, two of which have been driven in by Mike Tauchman. The longtime minor leaguer drove in his team's only run with a sac fly on Monday and then singled in the go-ahead tally last night. The stout outfielder's heroics would have been for naught had the pitching staff not been on point, which is exactly the kind of effort the Cubs weren't getting earlier in the month.
Justin Steele's performance his last time out was similar to his beard game in that it was a bit spotty and almost disappeared at times. He didn't walk any Reds batters, only the second start this season in which that was the case, but he lasted just 3.2 innings because he gave up five earned runs on 10 hits. Finding too much of the zone is not a recipe for success against any team, least of all a Rays unit that has been limited to one total run over the last two games.
Steele needs to get back to inducing grounders in this one, and keeping the ball in the yard is a good idea as well. He's only given up two homers, both to the Dodgers over a month ago, but the Rays lead the league in longballs and haven't hit one yet against the Cubs. Extending that ofer to three games would be huge.
The lithe Nico Hoerner started the scoring last night with a leadoff homer and he's back there again this afternoon as the DH, followed by a perfectly coifed Dansby Swanson at short (which is not an indication of his height) and the thicc Ian Happ in left. A muscled-up Seiya Suzuki handles right as he continues to prove that neither his hips nor stronger defensive metrics are lying, then it's Tauchman in center. Stoic Matt Mervis handles first base with the steamy Patrick Wisdom at third and a prematurely balding Miles Matrobuoni at second. Tucker Barnhart, who is graciously listed at 5-foot-11 because they measure with cleats on, handles the catching duties.
Tampa counters with Zach Eflin, whose stature is nothing like an anagram of his surname would indicate. At 6-foot-6 and 220 pounds, he looks like the kind of guy Ryan Pace would have traded up to draft in the No. 2 spot as his franchise quarterback. The longtime Phillies starter has been very consistent over the last several seasons and is on pace to have the best campaign of his career in his first year with the Rays.
Eflin's greatest strength can also be his weakness at times, as he is an elite strike-thrower who rarely walks batters because he catches a lot of the plate. Since the start of the 2021 season, only Jacob deGrom and George Kirby have lower walk percentages. Eflin has given up 234 hits over 235.1 innings, however, and 31 of those have left the yard. That includes eight homers in nine starts this season, with two each in three separate starts.
The real key for Eflin is getting called strikes, which he does at well above a league-average rate. He's got a varied repertoire and can locate his pitches really well, so this is a game where the Cubs may just need to go up there hacking. Eflin isn't going to walk many batters, if any, but he will definitely make mistakes that can be hit hard. Unless Steele is able to limit the Rays to a single run, the Cubs would do well to hang some crooked numbers.
Eflin is pitching to pronounced reverse splits this season, something we've seen from a lot of opponents lately, but his career marks are more standard in nature. His best pitch is the sinker that he loves to pound on the arm-side border, though it will leak out over the plate quite frequently. His cutter is also very strong and works more glove-side, while the curve maintains a little more 12-6 action and lights up the lower-middle of the zone.
The big righty will also deploy a changeup, four-seam, and slider, but the latter is an afterthought and none of those three offerings holds a candle to his main trio. I actually like this matchup a helluva lot better than the first two, so I hope I'm finally right and we can see a sweep.
First pitch is at 1:20pm CT on Marquee and 670 The Score.
Here is today's #Cubs starting lineup for the series finale vs. the Rays!

Tune in: https://t.co/Gs2hZXyTjH pic.twitter.com/tIJSAhnKzX

— Chicago Cubs (@Cubs) May 31, 2023