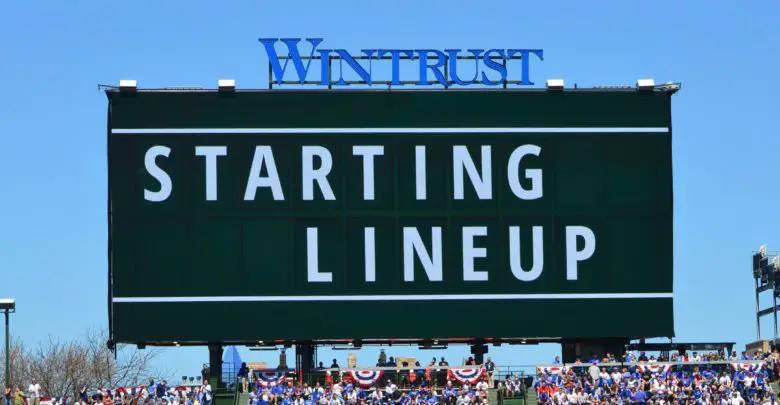 Chicago Cubs Lineup (6/2/23): Tauchman in CF, Mancini at 1B, Taillon Starting
The Cubs took two of three from the Rays and could have swept the series had the bullpen not surrendered a pair of two-run homers, but at least there's a semblance of momentum as this 10-game Cali swing begins. Up first is a four-game set with the Padres in San Diego that will be opened by, gulp, Jameson Taillon. Lauded as a solid pickup this winter, the veteran righty has stumbled badly in his early Cubs career.
Taillon is 0-3 through eight starts, which is actually a better record than he should have given his performance. He's given up at least four earned runs in five of those appearances, which tends to happen when opponents collect 42 hits in 31.1 innings. Taillon is finding way too many barrels and he isn't getting nearly as many grounders as expected, which may be a product of his location.
He may be suffering from an allergy to the bottom of the zone, which is something he has talked about in the past in terms of getting away from his sinker. Though that pitch has been thrown more this season than in the past two, it often ends up belt-high. The cutter has been his favorite pitch, but it too is typically in the middle of the zone to the glove side.
Taillon really needs to figure some things out if the Cubs want to keep this first game from getting ugly.
Tonight's lineup features the standard alignment in the top four, then it's Mike Tauchman in center, Christopher Morel at DH, and Trey Mancini at first. Patrick Wisdom is the third baseman and Yan Gomes handles the catching duties. The righty-heavy lineup doesn't match up with their opponent's season splits, but his career numbers back up the choices.
On the mound for the Padres is Michael Wacha, who got off to a very bumpy start before settling down over his last five outings. He gave up three runs over five innings against the Cubs back in April, but he's only allowed three total runs since then. Wacha is really odd in that he's had two games with double-digit strikeouts and then seven games with four or fewer Ks.
The big righty has lost a little velocity and now sits around 92 mph with the fastball, then he's got a changeup that comes in about 10 ticks slower. His cutter has been awful and the curve isn't doing much, so Wacha doesn't really have what you could really call a put-away pitch at this point. At least not one he can go to consistently, hence the weirdness with strikeouts.
He's done a better job of limiting hard contact, but he still surrenders a lot of balls in the air. That could be a good thing if the air gets heavy and the breeze is blowing in, making Petco a real pitcher's park. Happ has homered three times against Wacha previously and is due for a big hit in this one, so that's my pick to click.
First pitch is at 8:40pm CT on Marquee and 670 The Score.
Here is tonight's #Cubs starting lineup for the series opener in San Diego!

Tune in: https://t.co/Gs2hZXyTjH pic.twitter.com/HQ4hZj5gDF

— Chicago Cubs (@Cubs) June 2, 2023