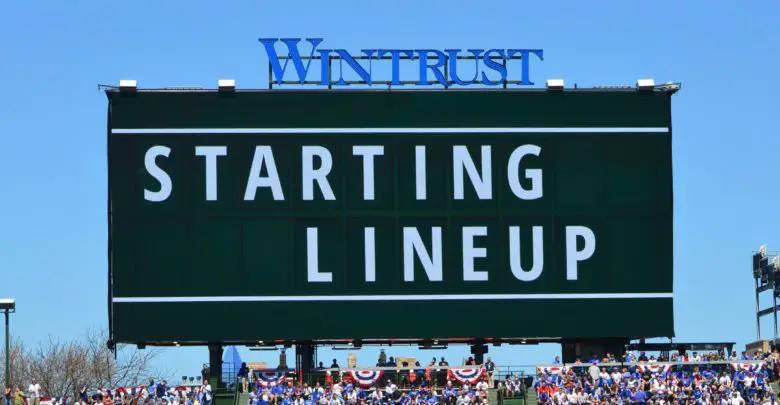 Chicago Cubs Lineup (6/9/23): Madrigal Leads Off, Tauchman Bats Second, Let's Hope for Nice Outcome
Do you really want to read about the lineup and pitching matchup for this game? I mean, how many of you are even going to be able to stay awake tonight? It was bad enough for the three snoozefests in Anaheim, and those all started 30 minutes earlier than Friday's opener in San Francisco. Let's knock this out quickly so you can get on with the rest of your weekend plans.
Marcus Stroman has been pitching like he's Tobey Maguire's Spider-Man singlehandedly stopping a train from crashing. He's won his last four starts by allowing just three earned runs across 29 innings to vault himself into the Cy Young conversation despite getting very little run support. Stro may need to shut the Giants out tonight because the Cubs probably aren't scoring more than a run or two.
Nick Madrigal has been providing plenty of offense in Iowa and he's back with the big club to lead off and play second base. Mike Tauchman is batting second in center, Seiya Suzuki is in right, and Ian Happ is the DH. Happ hasn't hit a homer since May 5, a stretch of 130 plate appearances, and really needs to find that power stroke.
Dansby Swanson moves to fifth, Matt Mervis is up to sixth as he looks to convert hard contact into better results, the badly slumping Patrick Wisdom is at third, Chris Morel is in left, and Tucker Barnhart is catching.
They'll be facing Anthony DeSclafani, who I always think of as a Red even though this is his third season in San Francisco. After an awful 2022 campaign, he's bounced back a little so far this year and has a 3.97 ERA fueled by an improved ability to keep the ball in the yard. Desclafani is also walking fewer batters than he has since his rookie year in 2014, though his strikeout numbers have never been lower.
Mainly a sinker/slider guy — those two pitches account for 72% of his repertoire — the 33-year-old uses the former to set up the latter. The slider is his only pitch with positive value over the course of his career, though the curve is doing okay this year and he's gotten good results in the past with the four-seam, sinker, and change.
He doesn't typically get many swinging strikes and depends on the called variety, so the Cubs should be okay as long as Phil Cuzzi isn't behind the plate. Desclafani is pitching to massive splits this year, allowing lefties to bat .300 with a .788 OPS against .192 and .583 for righties. Left-handed batters also have 12 doubles and three homers against him while their right-handed counterparts have 11 extra base hits, four of which have left the yard.
He's a strike-thrower whose three walks the last time out are the most he's issued in a game, meaning the Cubs should be up there trying to crush something. Being patient hasn't really helped because they haven't strung together enough hits to score many runs. Even when they do, like on Tuesday in Anaheim, everything comes in one inning and they just sit back and forget to keep scoring.
Seriously, the Cubs only scored in three innings during their sweep at the hands of the Angels and you could almost sense through the broadcast that they were done once they'd completed those respective frames. Things have to get better this weekend, right? Right?!
First pitch is at 9:10pm CT on Marquee and 670 The Score.
Here is tonight's #Cubs starting lineup in San Francisco.

Tune in: https://t.co/Gs2hZXyTjH pic.twitter.com/qj3FN7Hj49

— Chicago Cubs (@Cubs) June 9, 2023