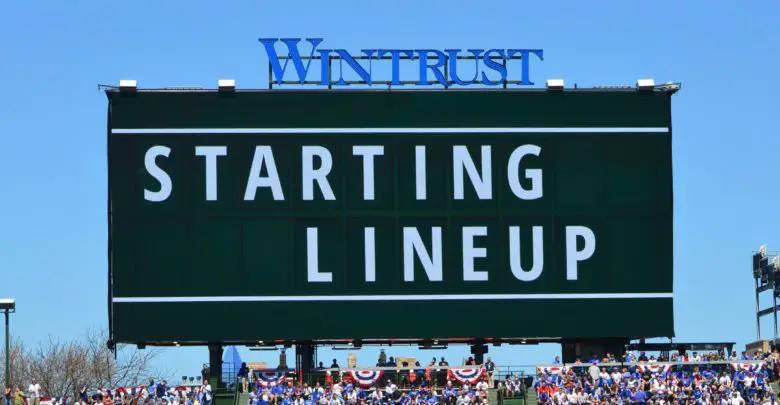 Chicago Cubs Lineup (8/30/23): Tauchman Leads Off, Candelario DH, Hendricks Going for Series W
I said after Monday's game that two runs weren't enough to win, so I guess the Cubs were just out to prove me wrong last night with a 1-0 victory. Still, we'd all prefer they go out and bury the Brewers under a landslide of runs in this one. Easier said than done, but you have to feel pretty good about the possibility that the offense breaks out after two pretty stagnant efforts.
Kyle Hendricks started against Milwaukee back on July 4, a game that may be best known for producing Adbert Alzolay's only blown save of the season. Hendricks allowed just two runs (one earned) on four hits in six innings, striking out five and walking one. He's been somewhat mercurial on the year but has put together four straight good starts and should keep the Cubs alive this afternoon.
Mike Tauchman has worked a full count in every single plate appearance this season, or at least that's how it seems, and he's once again leading off in center. Nico Hoerner is at second, Ian Happ is in left, and Cody Bellinger is at first with Dansby Swanson handling short. Seiya Suzuki is in right, Jeimer Candelario is the DH, Nick Madrigal is at third, and Miguel Amaya is the catcher.
They're facing Brandon Woodruff, who is making just his seventh start after missing most of the season with right shoulder inflammation. This will be his fifth start in August and he appears to be gathering steam as he dials in the feel for his various pitches. Woodruff's mid-90s fastball and sinker have always highlighted his repertoire, but his changeup has come along in a big way over the last three years and it's been his best pitch this season.
Though it's not as firm as the offspeed stuff the Cubs saw from Corbin Burnes last night, Woodruff's change sits around 86 and offers a stark contrast in both velo and movement to his fastball. That's to be expected, of course, so the real effectiveness of the change comes largely from locating it more to the arm side to mimic the sinker.
A hitter who gets geared up to hit 96 mph middle-in is going to wave helplessly at something coming in 10 ticks slower. He's throwing the change more than ever at 21%, and it's not a coincidence that the sinker is down just as much as the change is up. Burnes has backed off the curve as well, though that may be a matter of feel as he gets back into it.
While the slider has likewise been slow to come around, it's not at all inconceivable that he finds both of them this afternoon and absolutely baffles the Cubs. After pitching to nearly identical splits in the past, Woodruff has dominated right-handed hitters so far on the strength of his high heat and that sinker/change combo. With a .153 average and .558 OPS, I'm sure we can count on much from the righties in the lineup today.
Left-handed hitters haven't exactly raked, but a .200 average and .712 OPS look much better. All it takes is one mistake, however, and Woodruff has made more of them than usual as he works his way back. He hasn't allowed more than four hits in any of those four previous August starts, but at least one of those has been a home run in each game. The Cubs may need to get aggressive on the bases in this one to maximize chances for what may be a paucity of baserunners.
This isn't a good matchup at all on paper, but Happ has three career homers against Woodruff and is my pick to click in this one. First pitch is at 1:20pm CT on Marquee and 670 The Score.