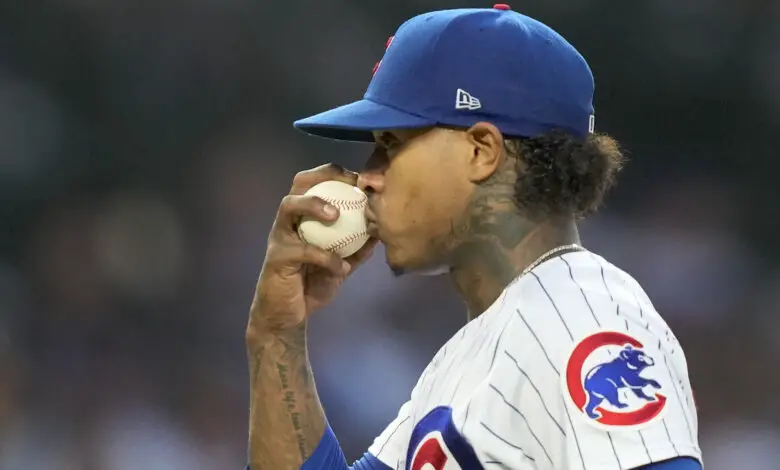 Marcus Stroman Opts Out of Third Year with Cubs, Becomes Free Agent
In what comes as a surprise to some after he went 1-5 with an 8.29 ERA over his last 11 appearances (nine starts), Marcus Stroman has opted out of what would have been the third year of his Cubs deal. Jon Heyman was first with the report. Stroman looked like a Cy Young frontrunner heading into his start in London, at which point it was all but assured that he'd look for more than the $21 million his contract would have paid him next season. Not only was it a $4 million pay cut from the past two years, but the 32-year-old has limited chances to score another multiyear deal.
While I'm not sure this is going to end up being the best move for Stroman financially, I think it's great for the Cubs. The rotation was going to be nearly a repeat of last season had the diminutive righty stayed in Chicago, assuming Kyle Hendricks is back as well. This not only clears a roster spot for Jed Hoyer to seek out a more dynamic starter, it also opens up a nice chunk of change for a team that has indicated it wants to spend.
Our Michael Canter has been all over the Stroman decision from the start, steadfastly repeating his belief that the opt-out was inevitable. And even though I had thought his second-half collapse and injury issues would keep him in Chicago, the writing was on the wall for this decision. The first, and biggest, indicator was Stroman going public with his frustration over the Cubs' lack of engagement with him on extension talks.
The Cubs' public desire to bring Hendricks back may have played a role as well, though I don't think it was necessarily an either/or choice. That said, it's out of the realm of possibility that Hoyer let Stroman know there was a distinct possibility that he'd be traded if he opted in. Faced with the decision of making $21 million and not getting to choose his team or hitting free agency, the choice was clear.
One big factor working in Stroman's favor is that he can't be tagged with a qualifying offer since he accepted one from the Mets ahead of the 2021 season. That should give him an advantage over comparable pitchers in the market, though he's still probably outside the top 5-7 available starters at this point.
As for the Cubs, this increases my desire to see them trade for Tyler Glasnow. The money is almost a wash and Glasnow brings a degree of velocity and whiffs we haven't seen on the North Side in a long time, maybe ever. The injury track record is spotty as hell, no doubt about that, but Stroman didn't reach 139 innings in either of his two seasons in Chicago.
Or how about pumping up any potential offer to Japanese ace Yoshinobu Yamamoto? He's only 25 years old and is going to command a big contract, but he could be a real difference-maker.
All things considered, I think Stroman opting out is about the best possible scenario for the Cubs. I guess having him stay in the rotation and shove on a reduced salary would have been even better, I just wouldn't have put any faith in that happening.
---
Update: Sahadev Sharma confirmed Heyman's report, then Stroman posted the following to his Instagram story:
"Love everything about Chicago. Grateful for the Cubs organization. Thankful to have experienced Wrigley and the fanbase. The consistent energy was incredible. Life is a journey. Excited for whatever comes next!"